今日は子ども達はクイズにハマっていました。
What's something red?
Strawberries! apples! tomatoes!
Then what about red animals?
Hmm, oh octopus! crabs! flamingoes!
今日はred crabsを作りました。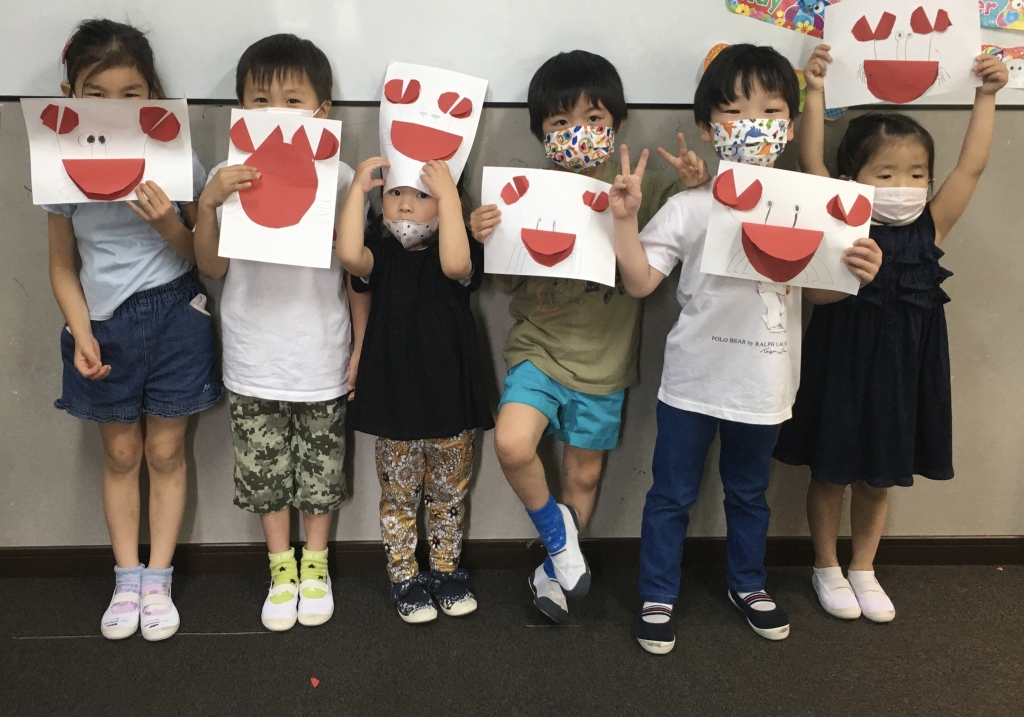 First we cut out one red big circle and four red medium sized circles.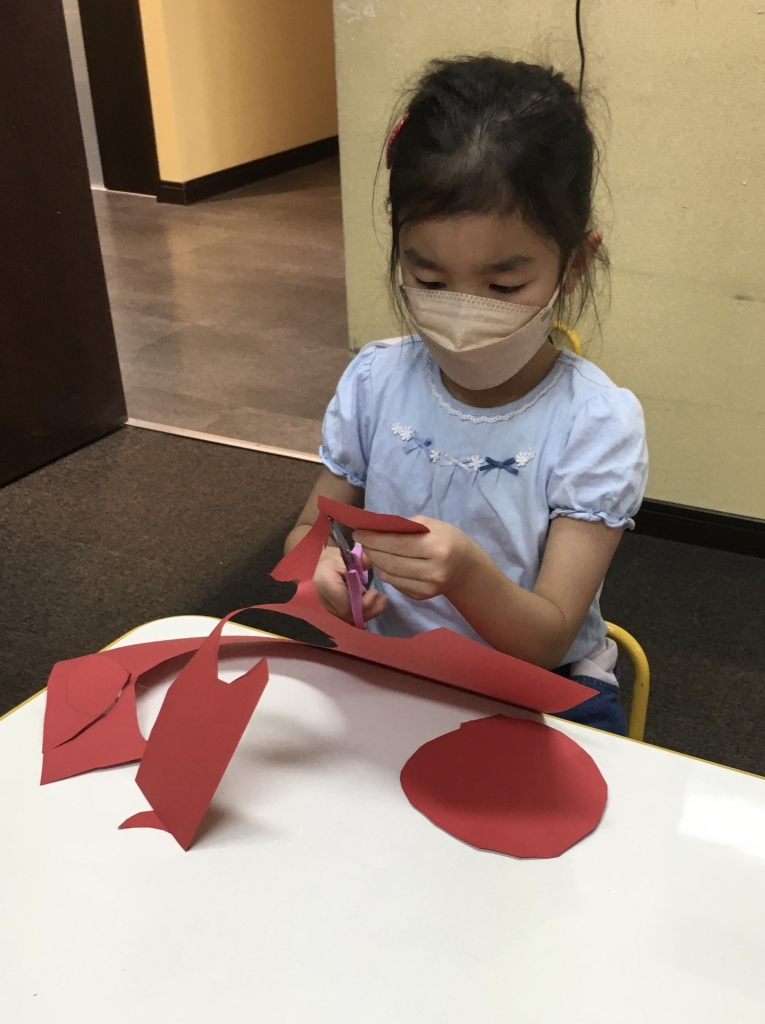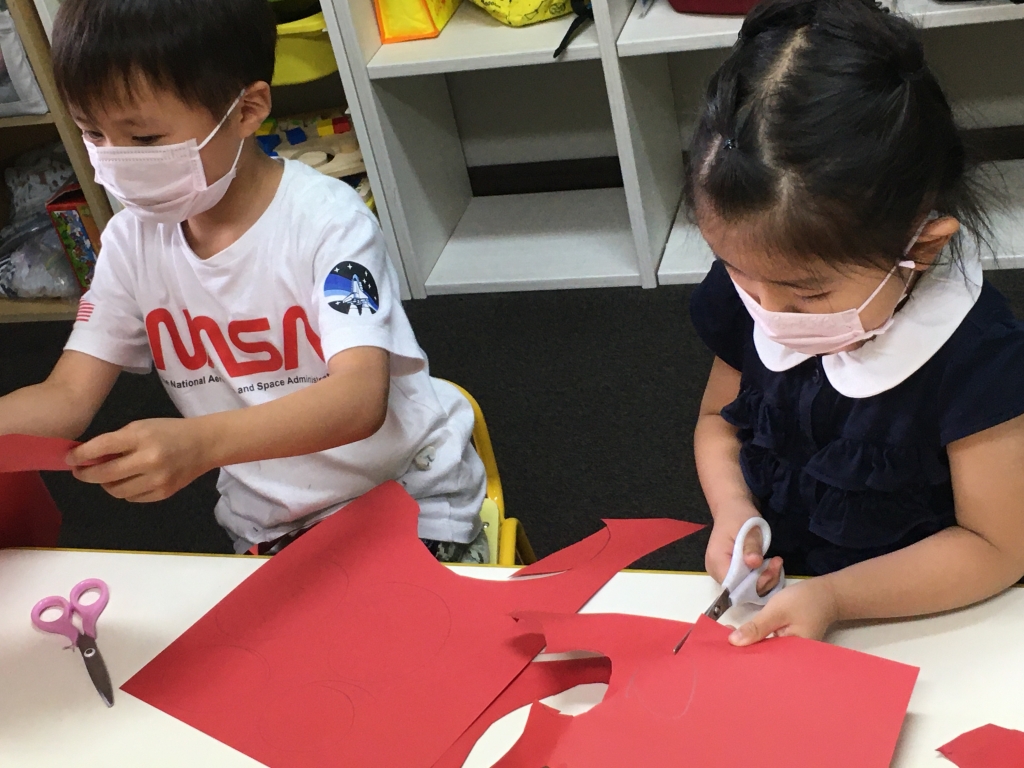 Then we folded all the circles in half and pasted on white paper.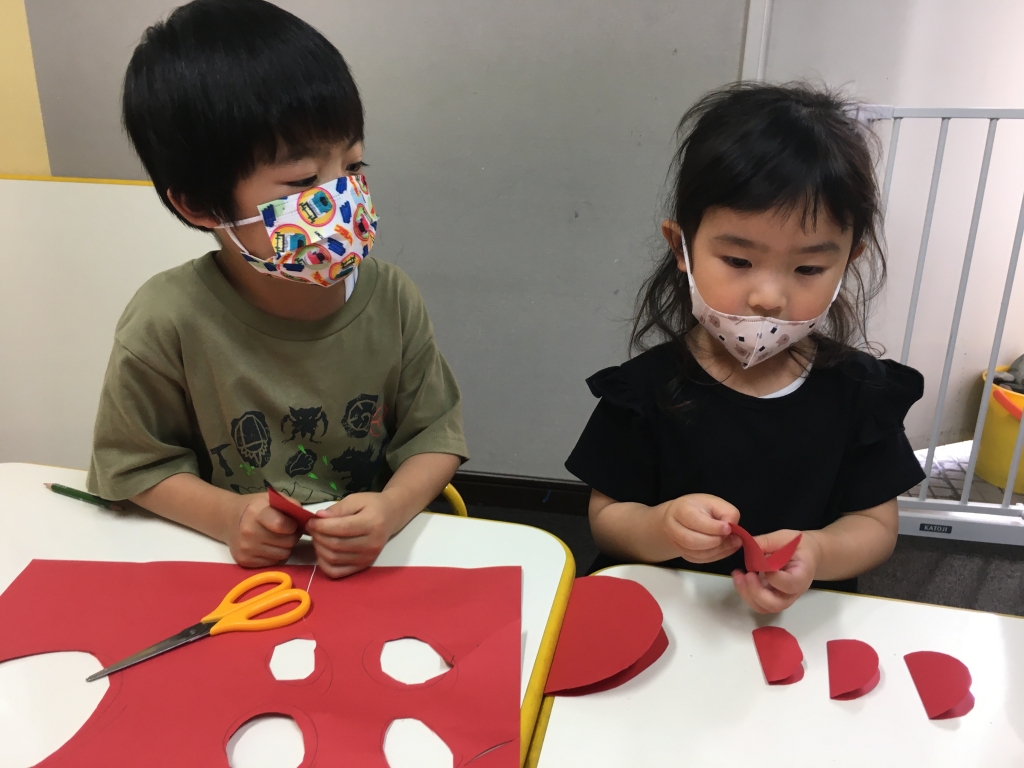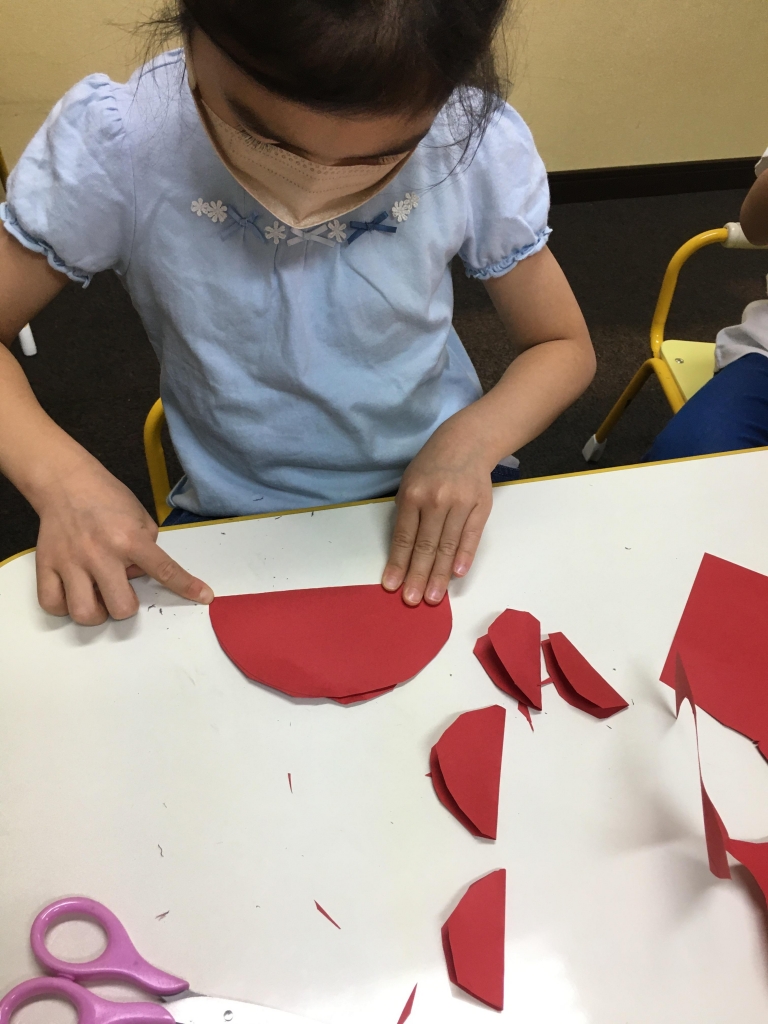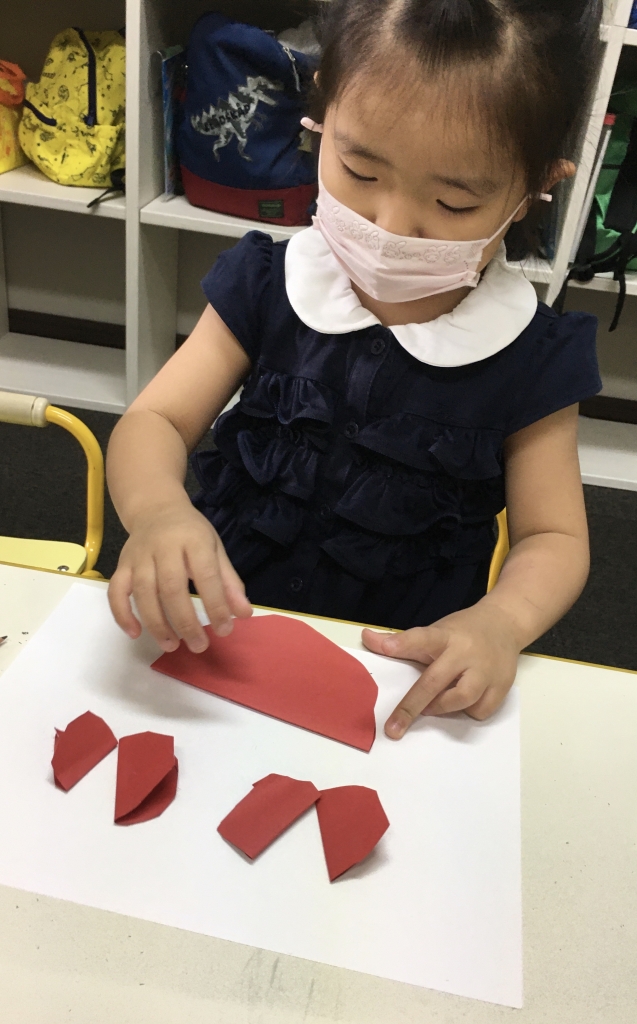 And we drew the face, legs, even inside the crab's mouth.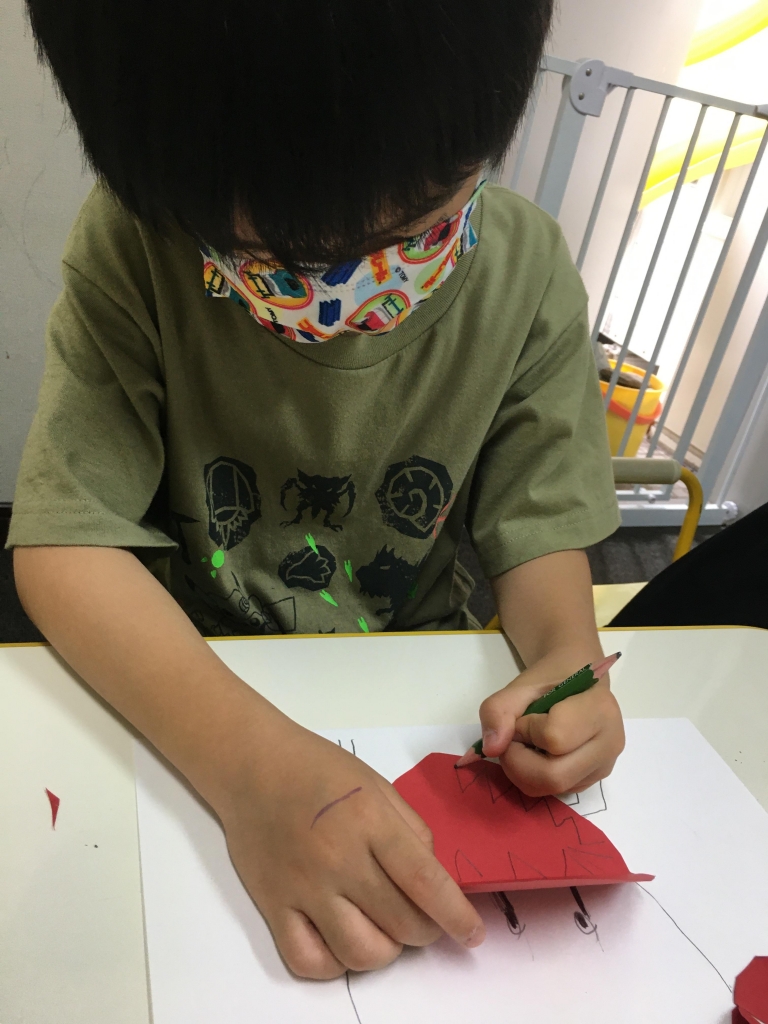 Here's my crab!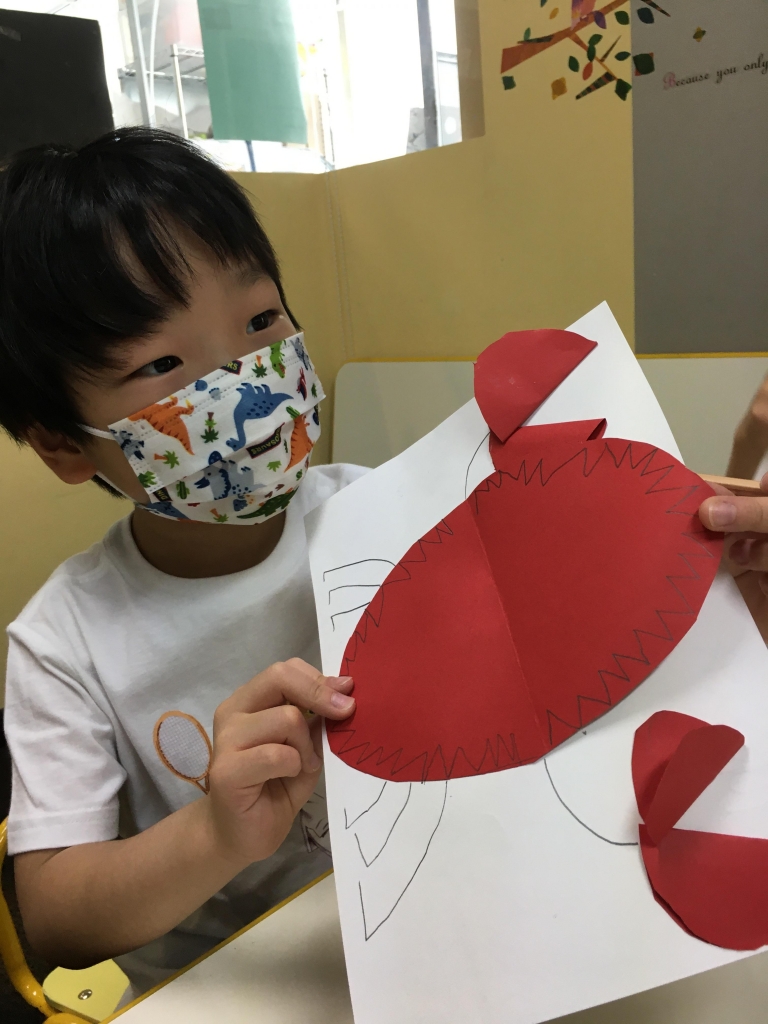 Look inside his mouth!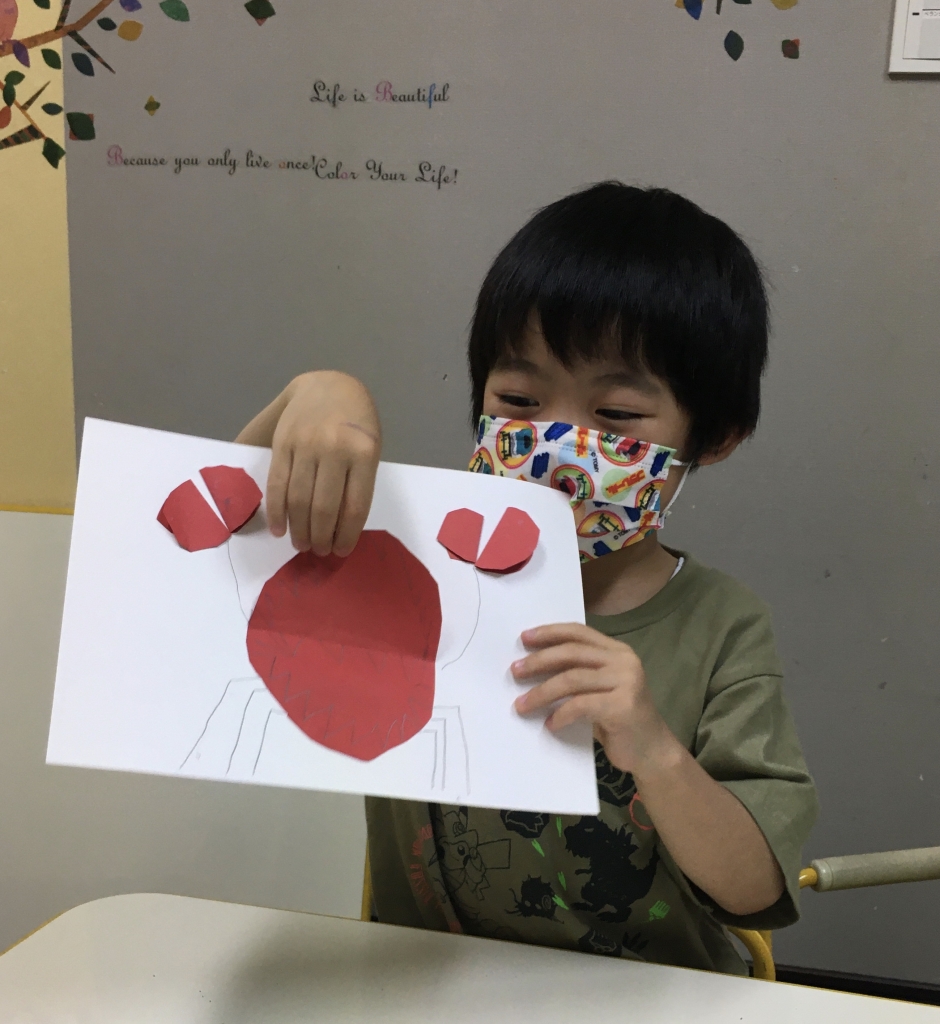 Well done everyone!
イングリッシュポケット五反田校
Saturday Preschool