A couple of months ago we started to raise a beetle larva along with caterpillars, tadpoles and some fish. Through the months the caterpillars turned into butterflies and the tadpoles turned into frogs but today our rhinoceros beetle finally emerged.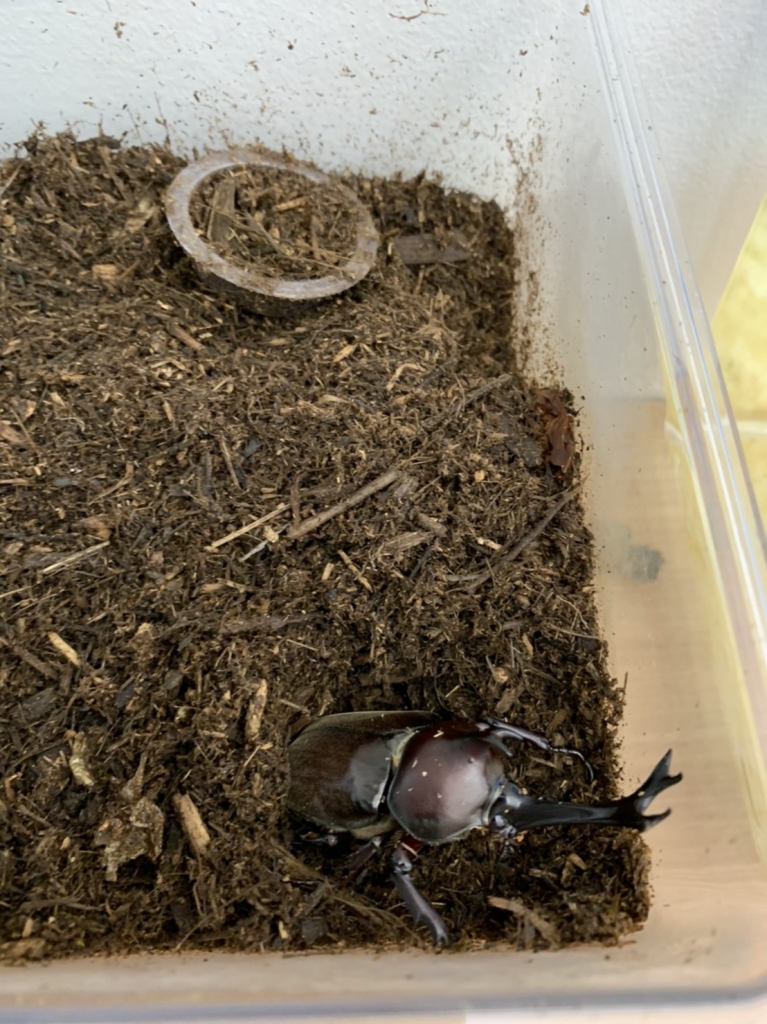 The students were all super excited to meet it. Today we met Timmy! The name was chosen by our k1 class.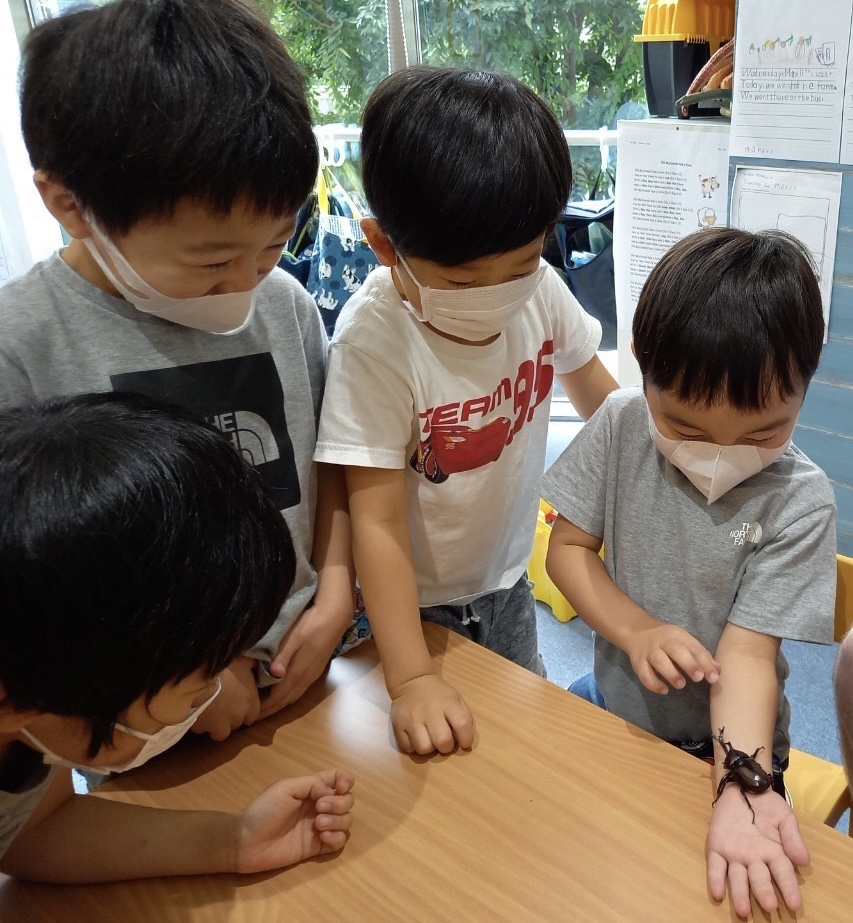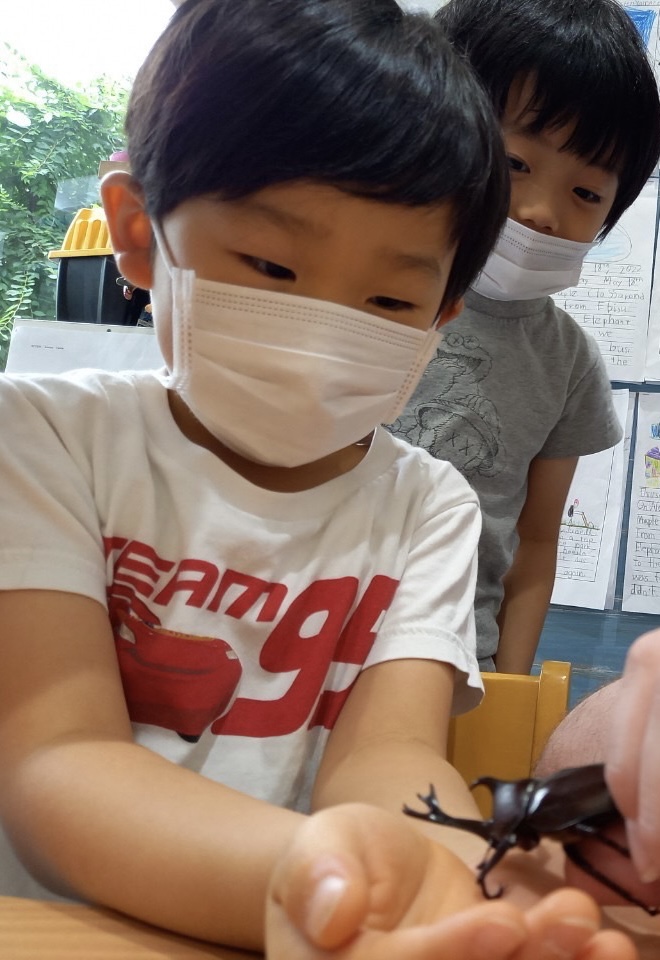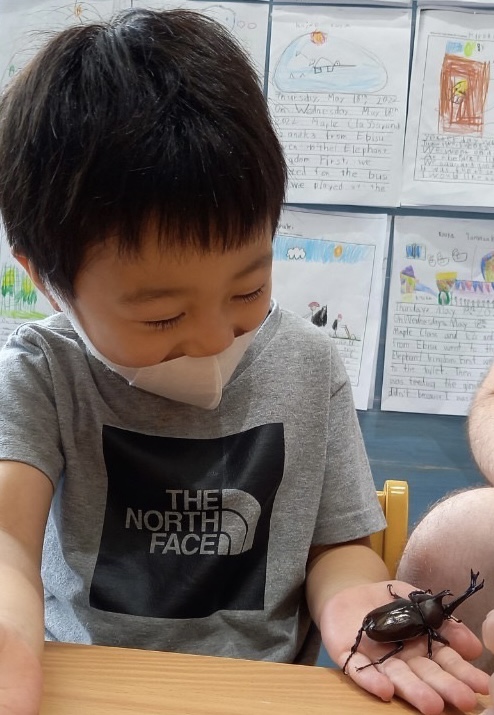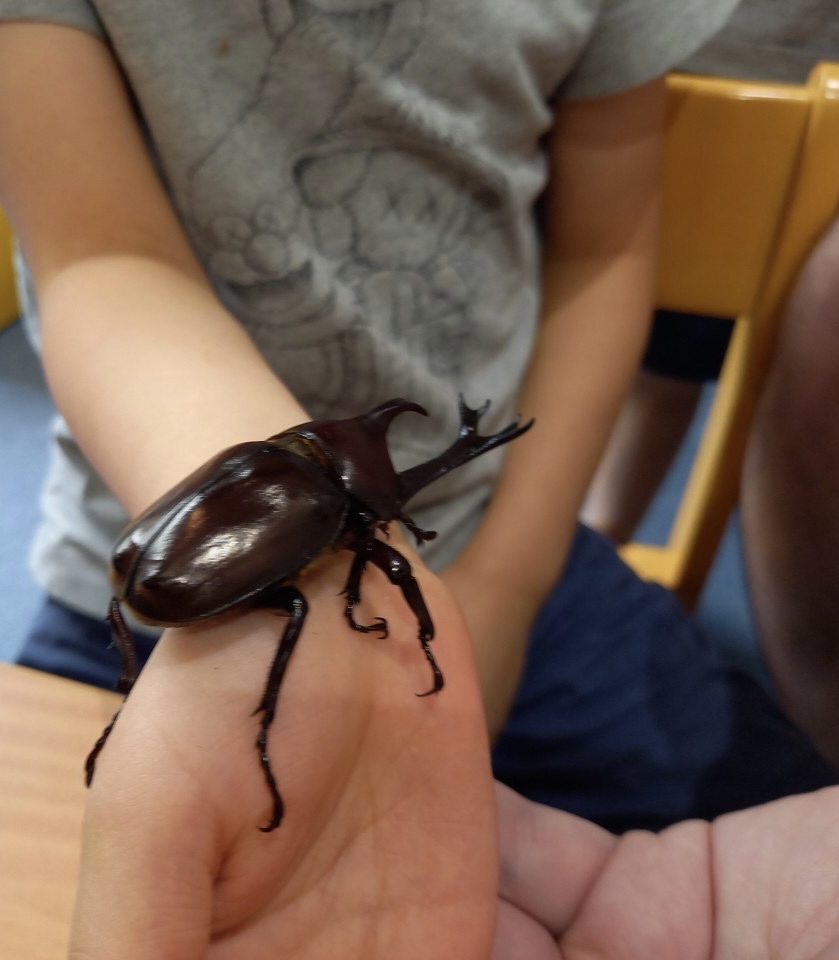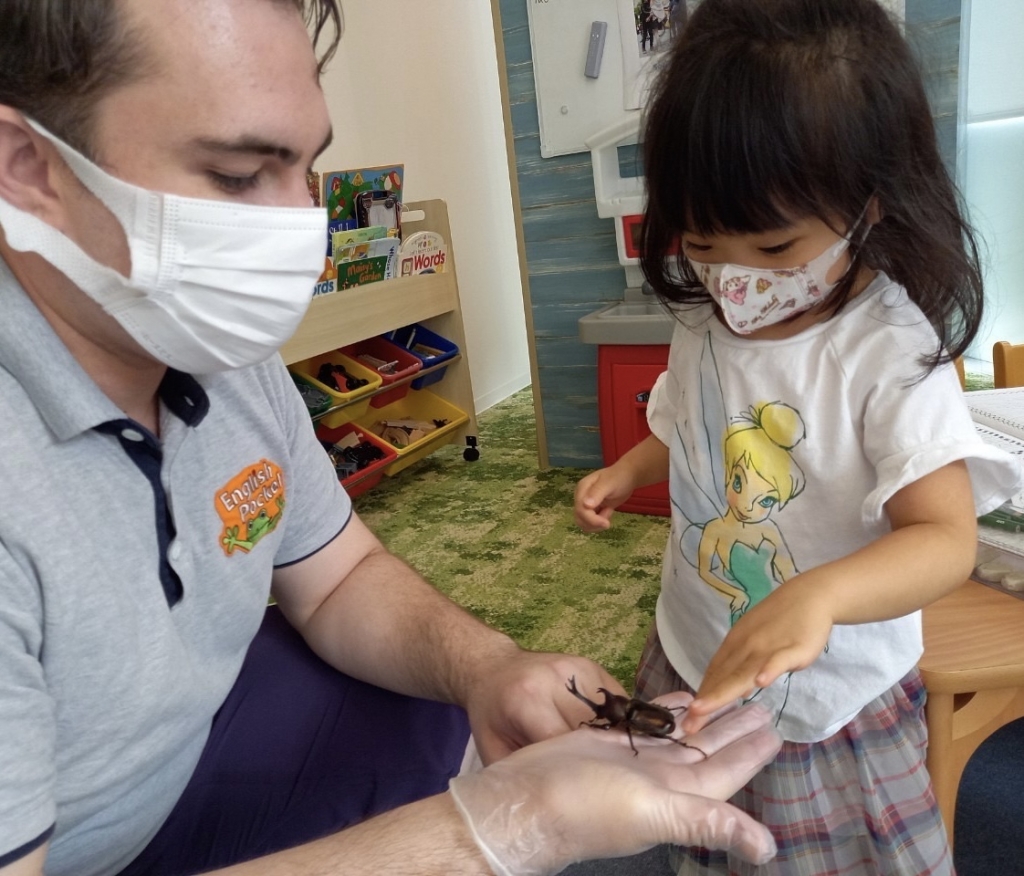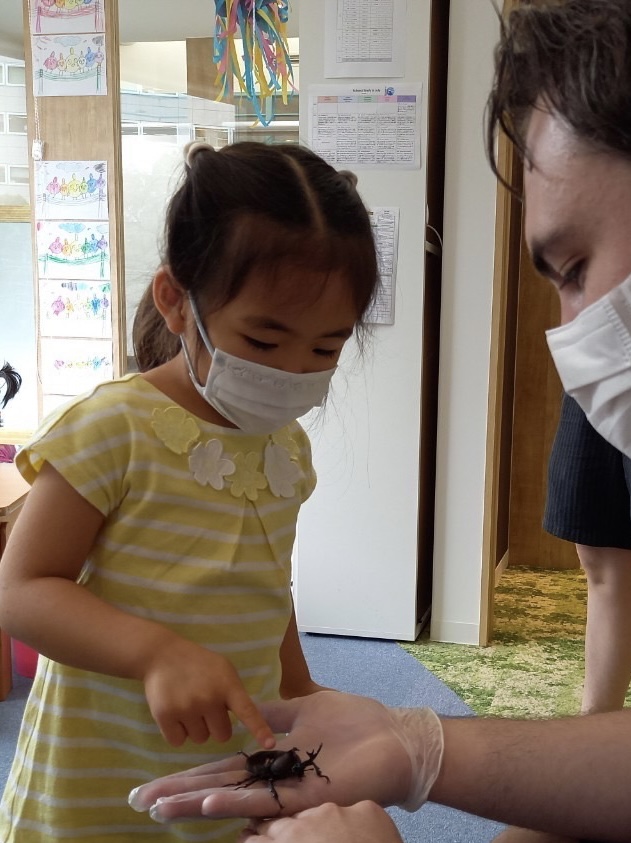 All the students got a chance to hold or touch Timmy today. It was really nice to meet you!
PAP五反田校
Alex