Today Elm students visited the farm.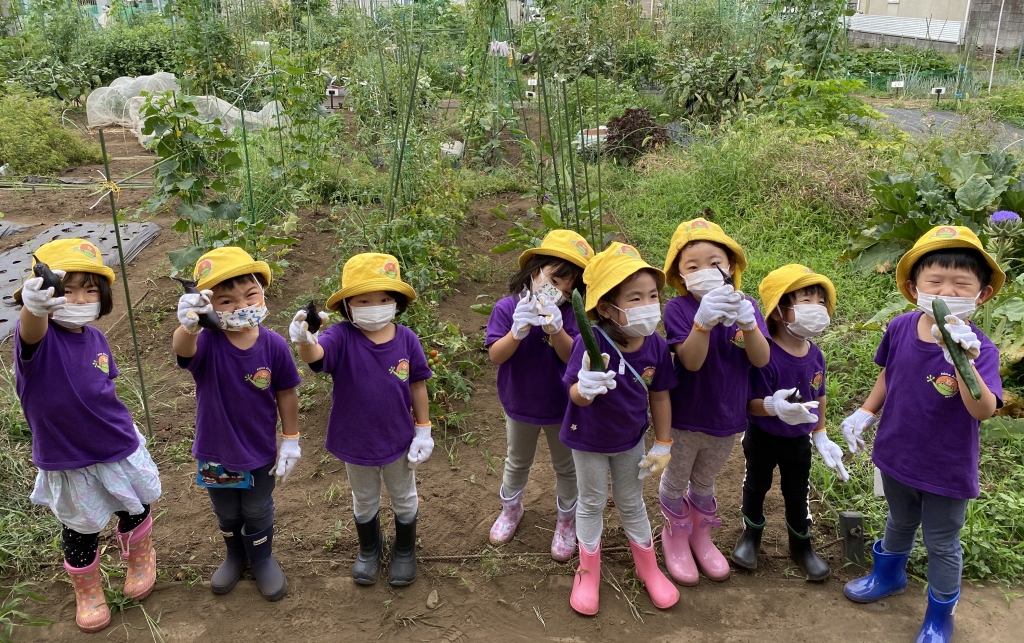 There were so many kinds of fruit and vegetables growing at the public farm. We saw corn, zucchini, cucumbers, eggplants, tomatoes and there was even a tiny watermelon growing in our garden!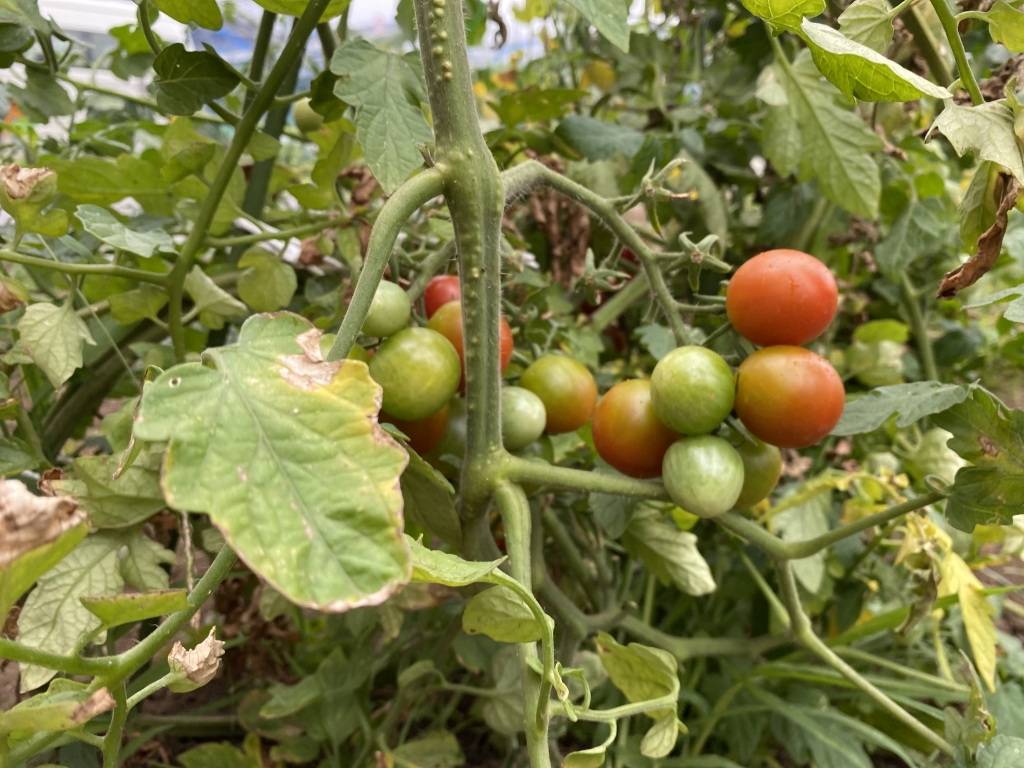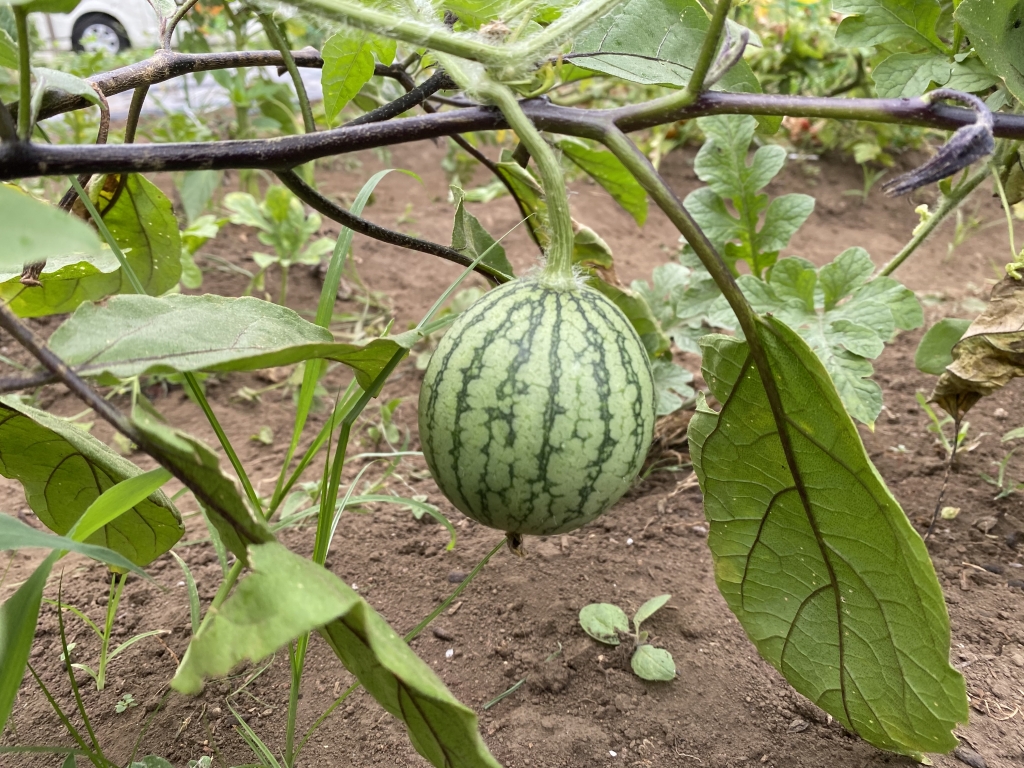 We got very lucky. The weather was excellent almost the whole time. It did start to rain a tiny bit toward the end but we all picked our vegetables and got to water the plants.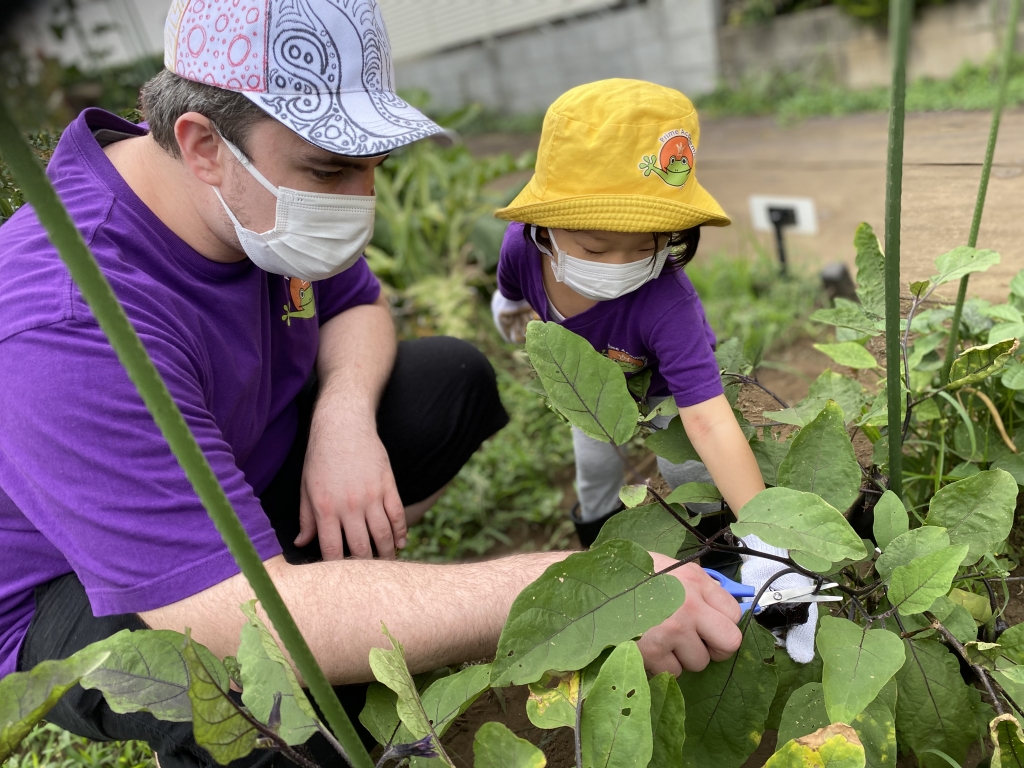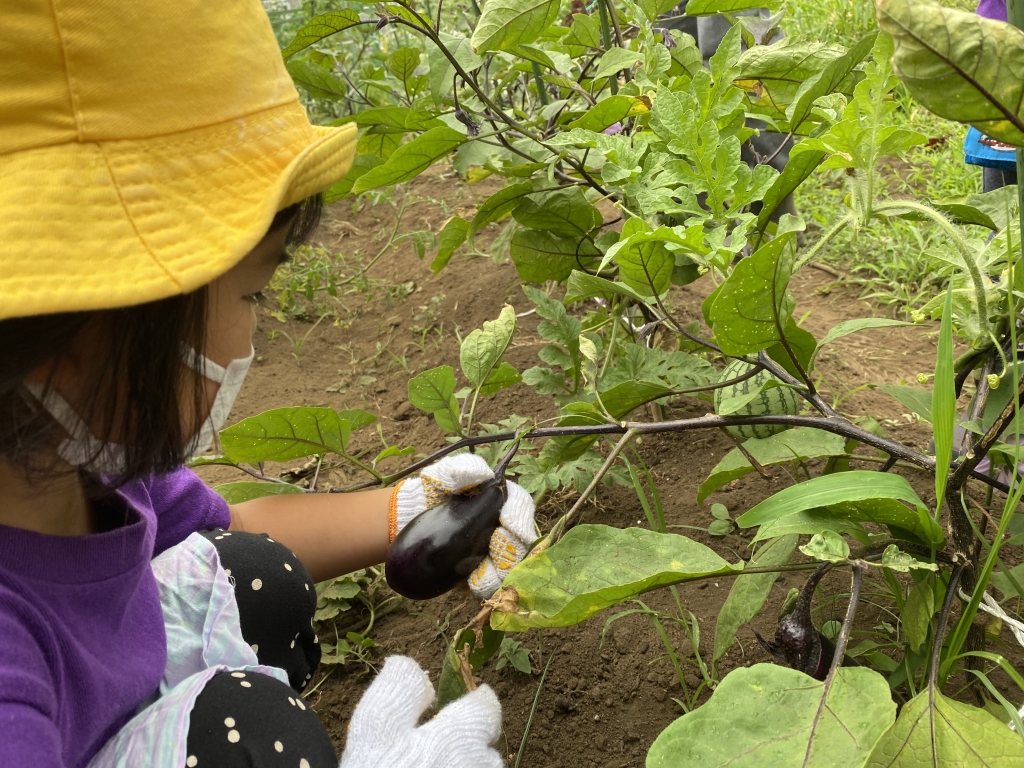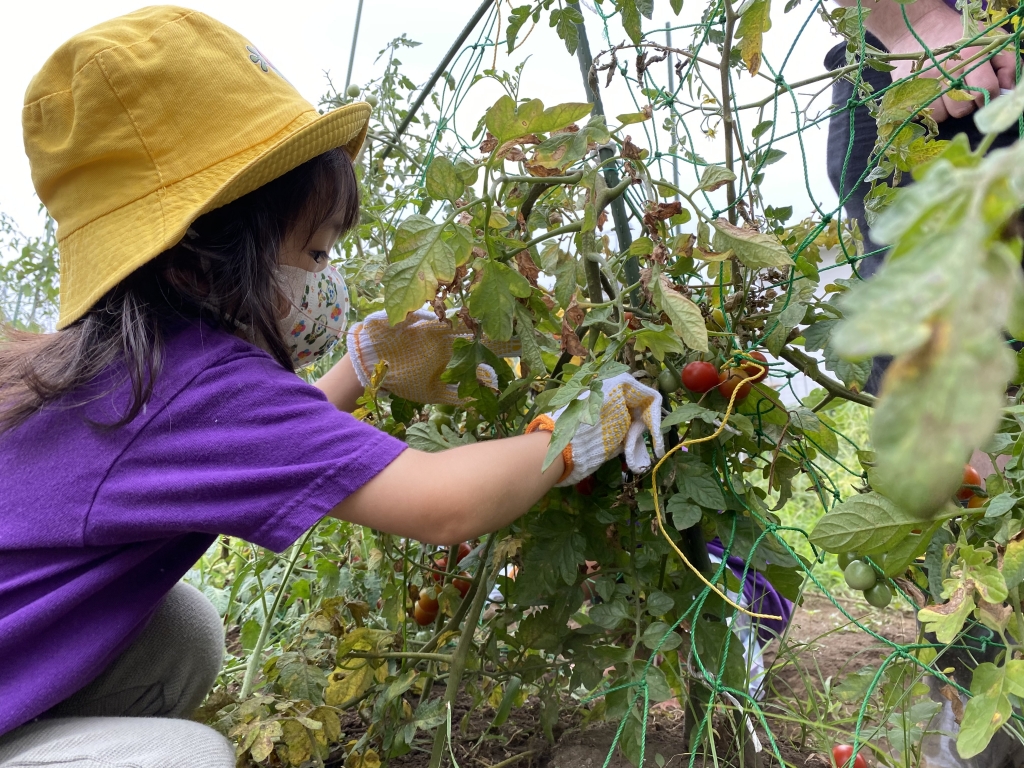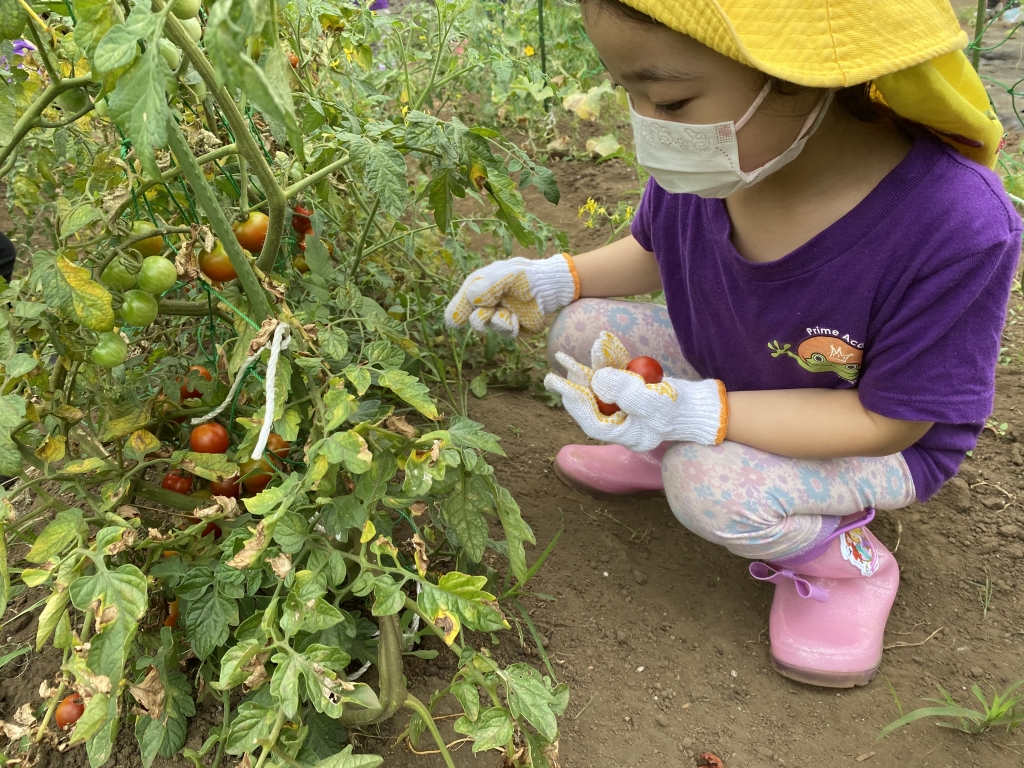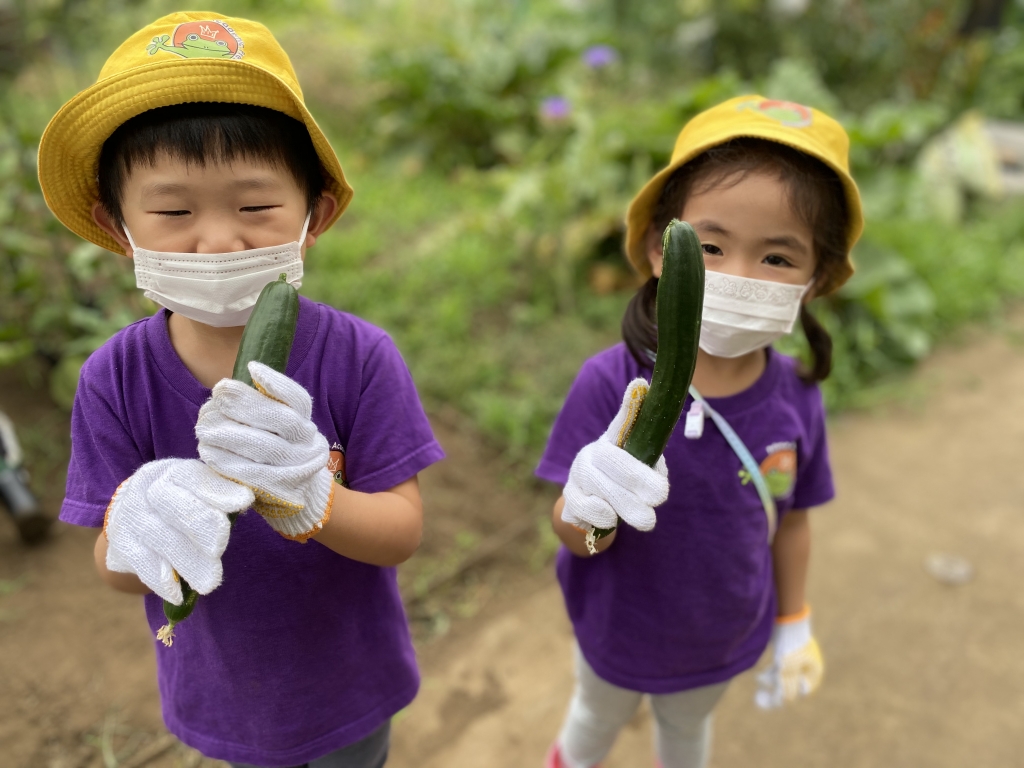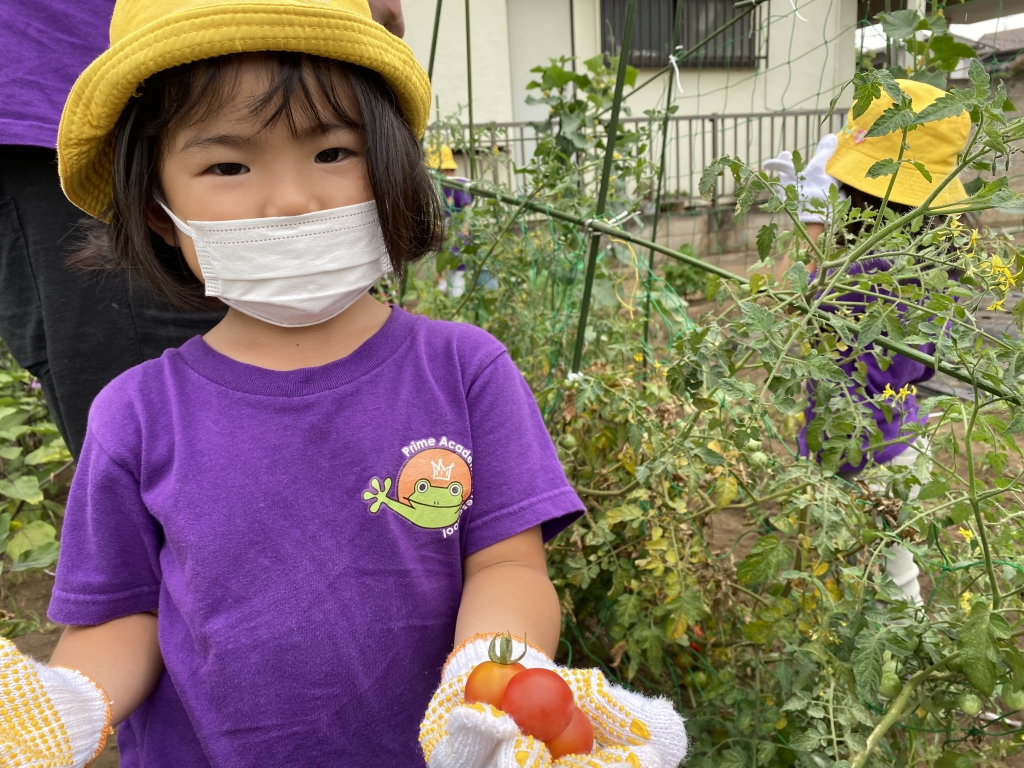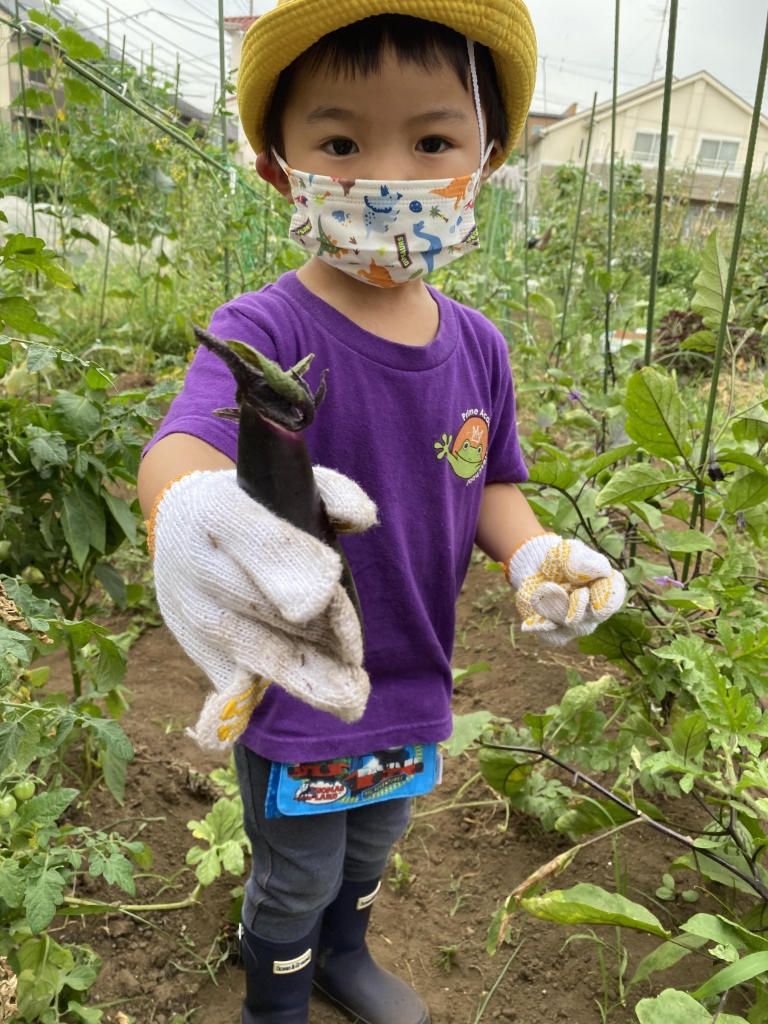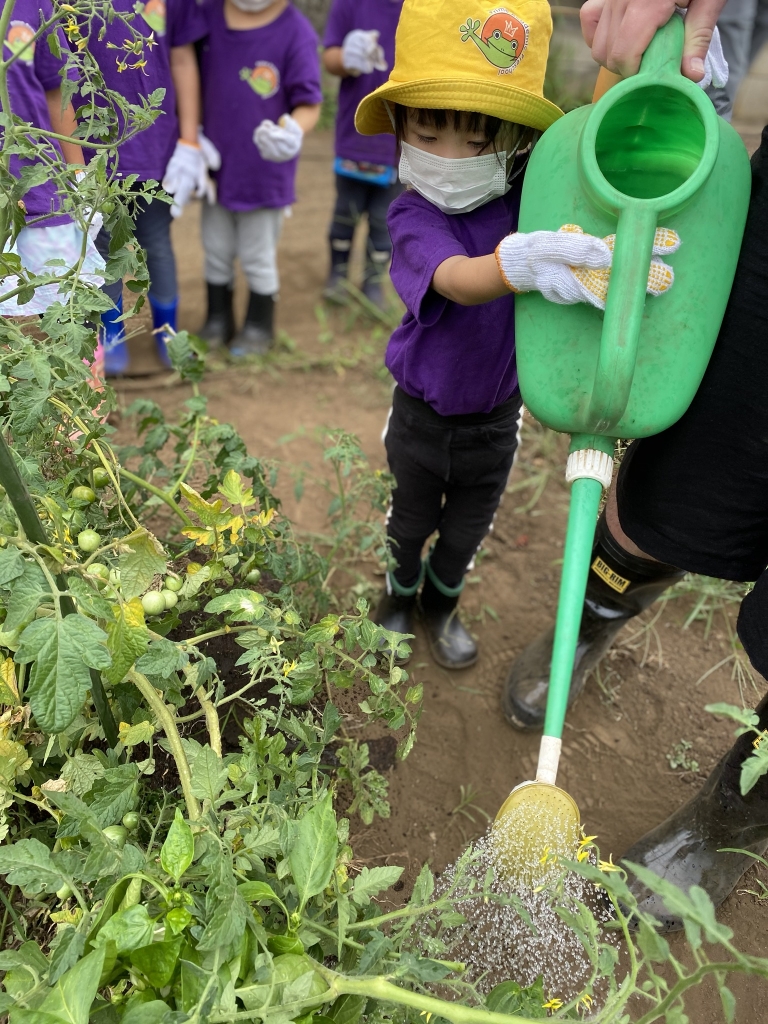 Going on field trips is still very new to Elm class. All the students behaved super well. On the bus we talked about different kinds of foods. We also sang some songs like 'Head, Shoulders, Knees and Toes' and 'Baby Shark'.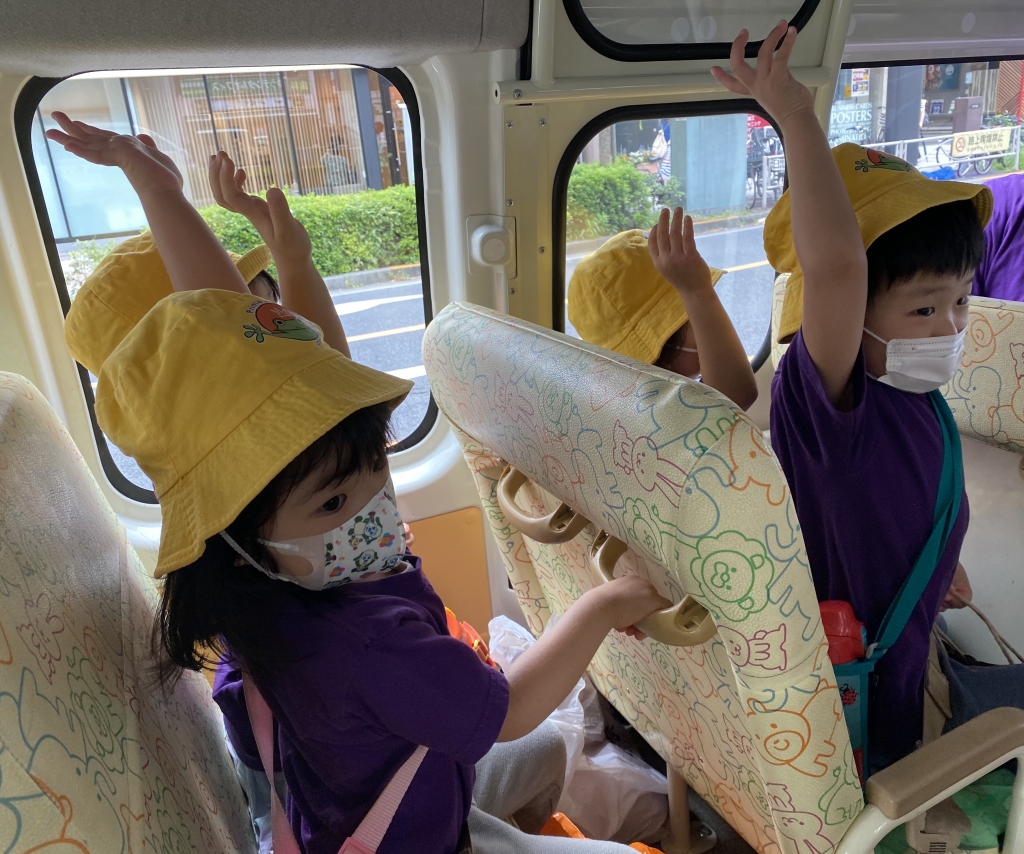 Well done everyone. I hope you had a great time and enjoyed seeing all the interesting things at the farm!
Prime Academic Preschool 五反田校
– Alex