This weekend we will celebrate a very special weekend in Japan; Grandparents's Day!
At school we worked hard to make presents for our grandmas and grandpas that they will be so happy to receive.
Today we used a special ink to create a marbled paper. Using two pieces we made an envelope to put our card in.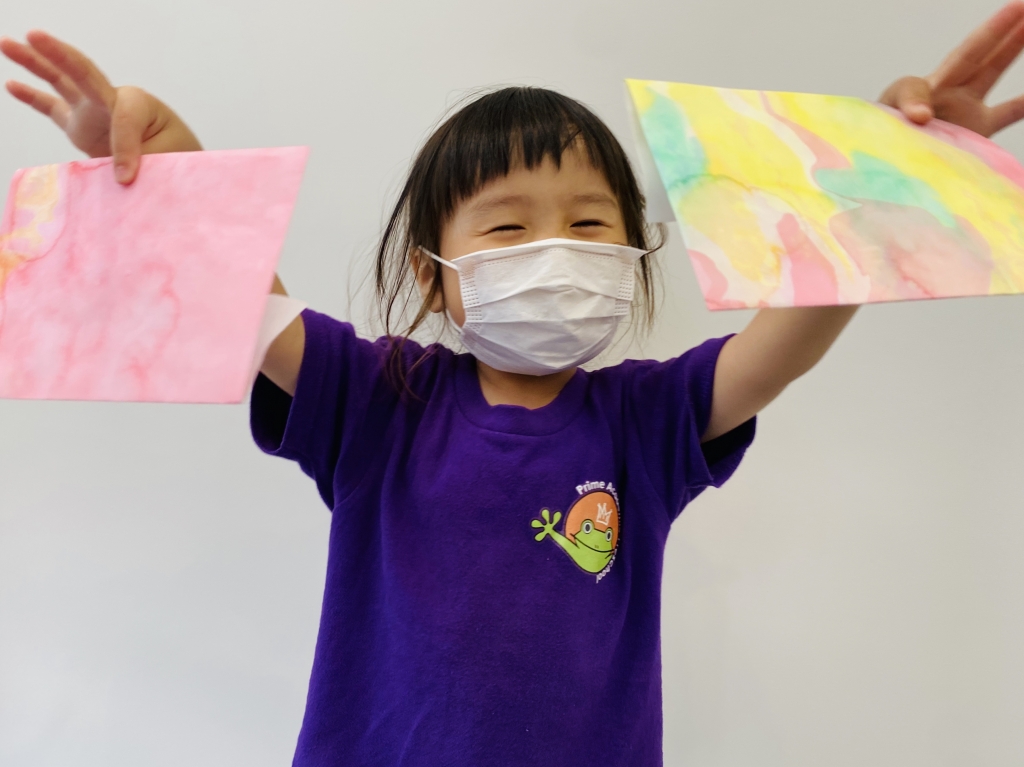 The students had a great time choosing their own colors for the activity. Each child was allowed to choose up to three colors. We were very careful about not getting any of the colors on our clothes.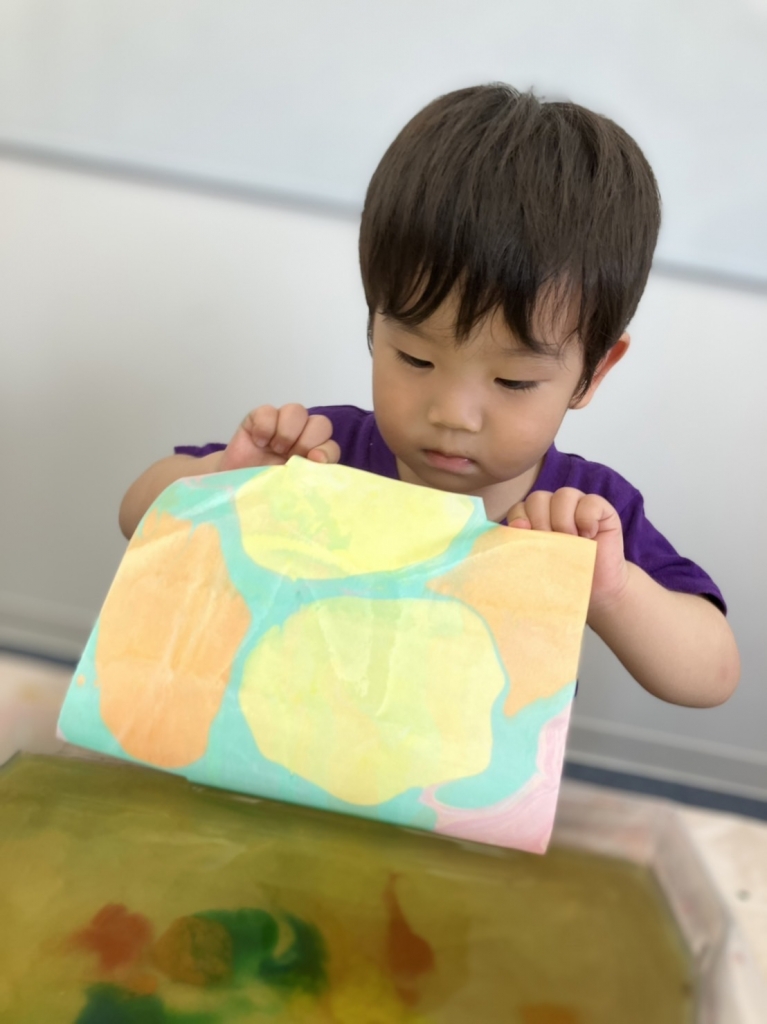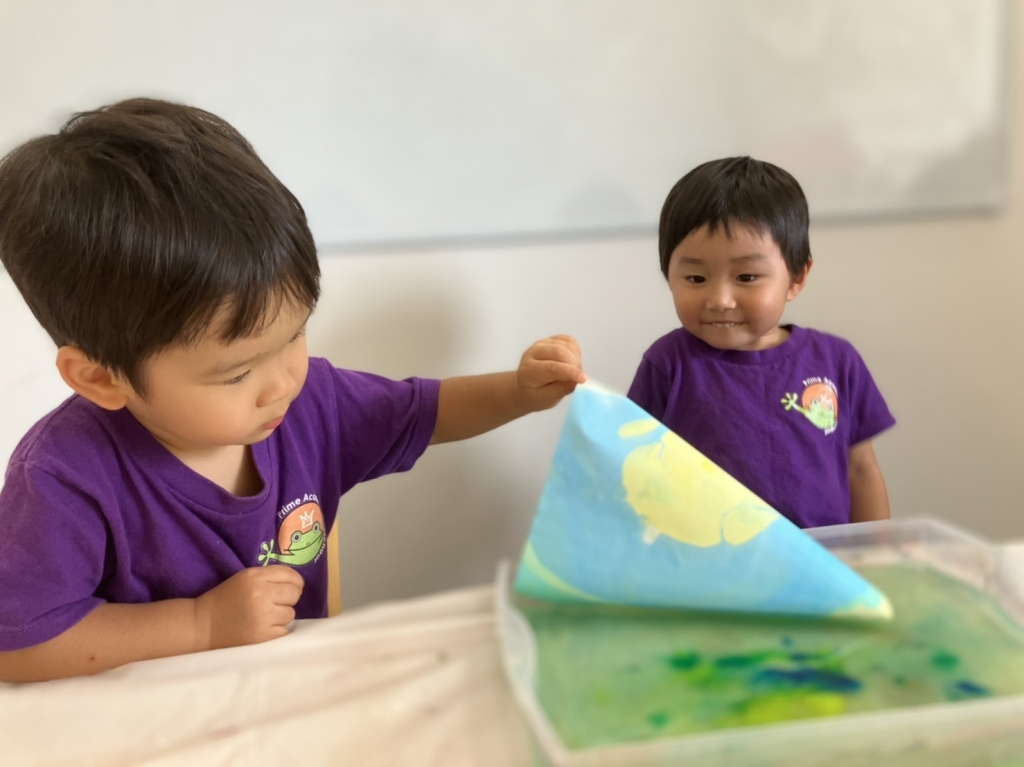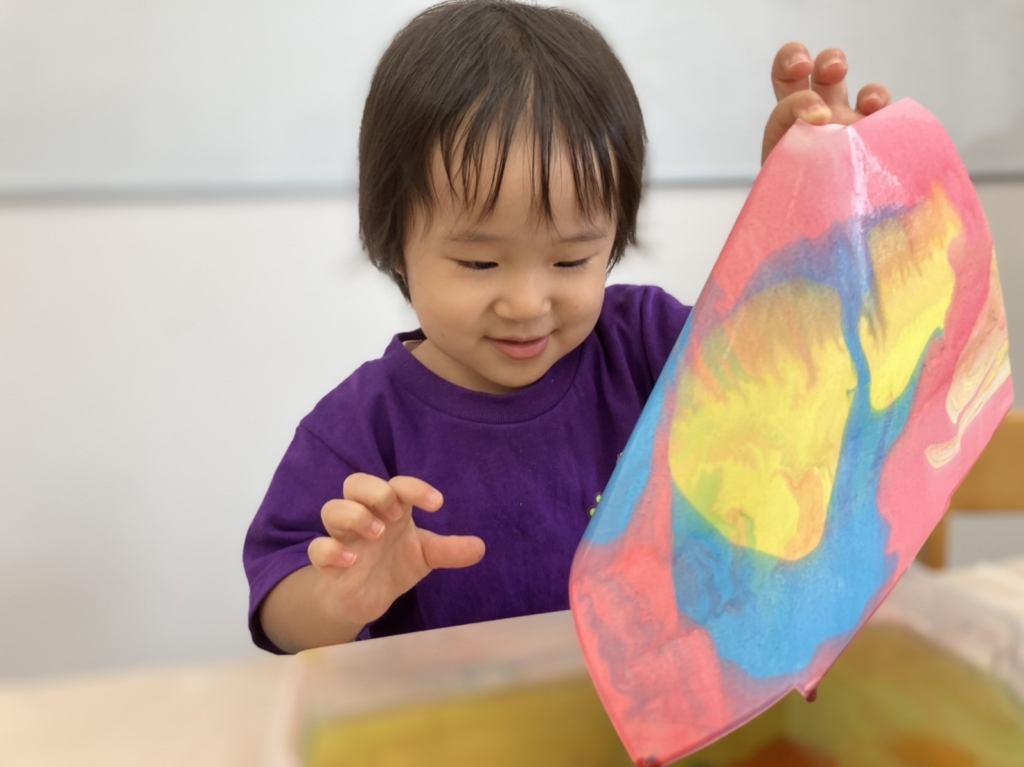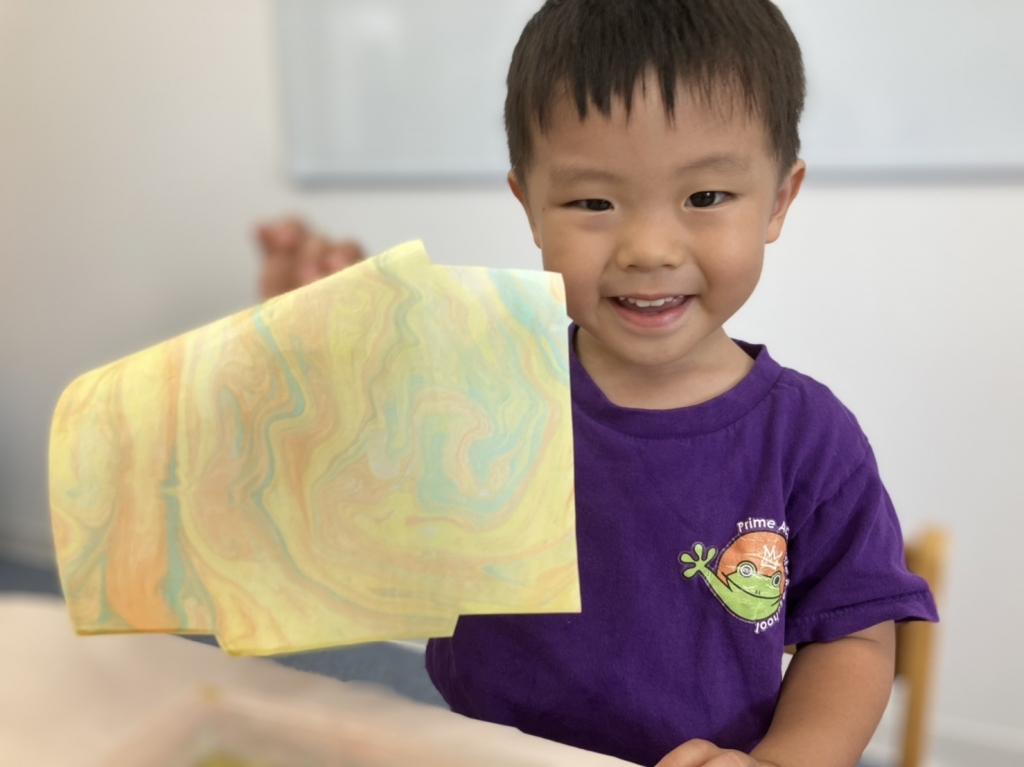 It was a great activity which also taught the students about color combinations. We think it would be a great thing to try at home.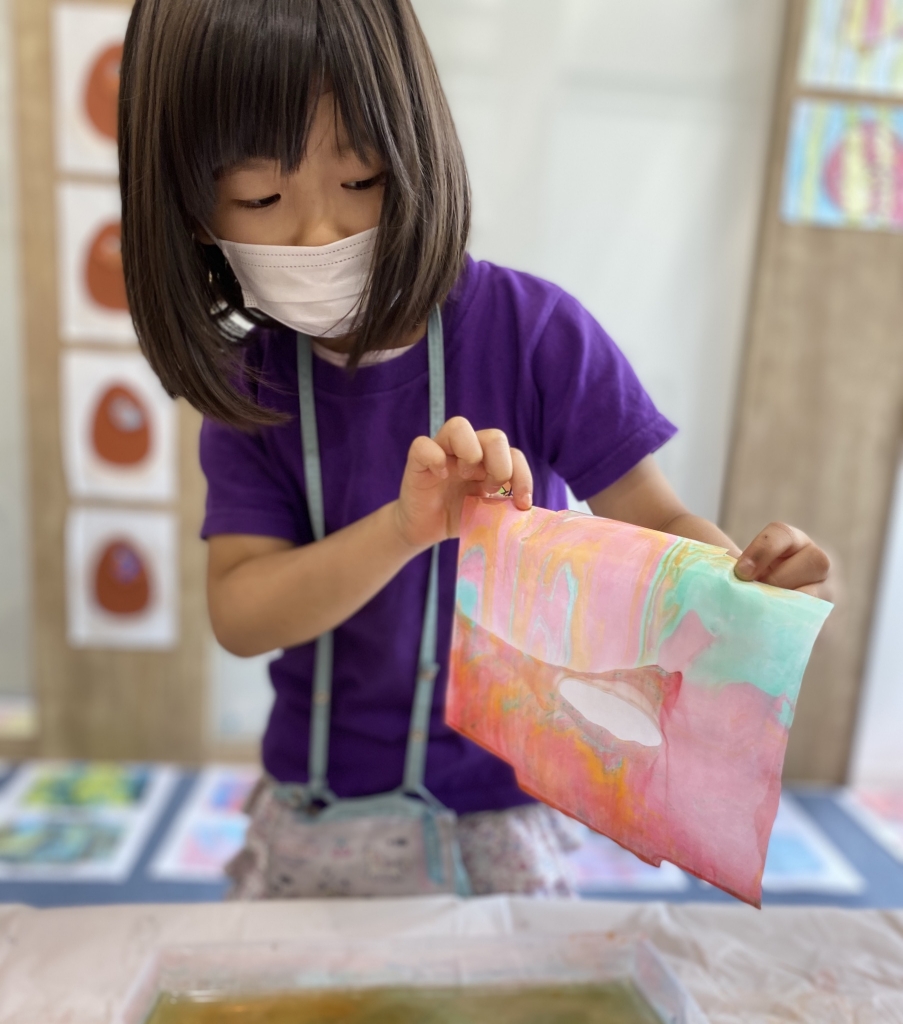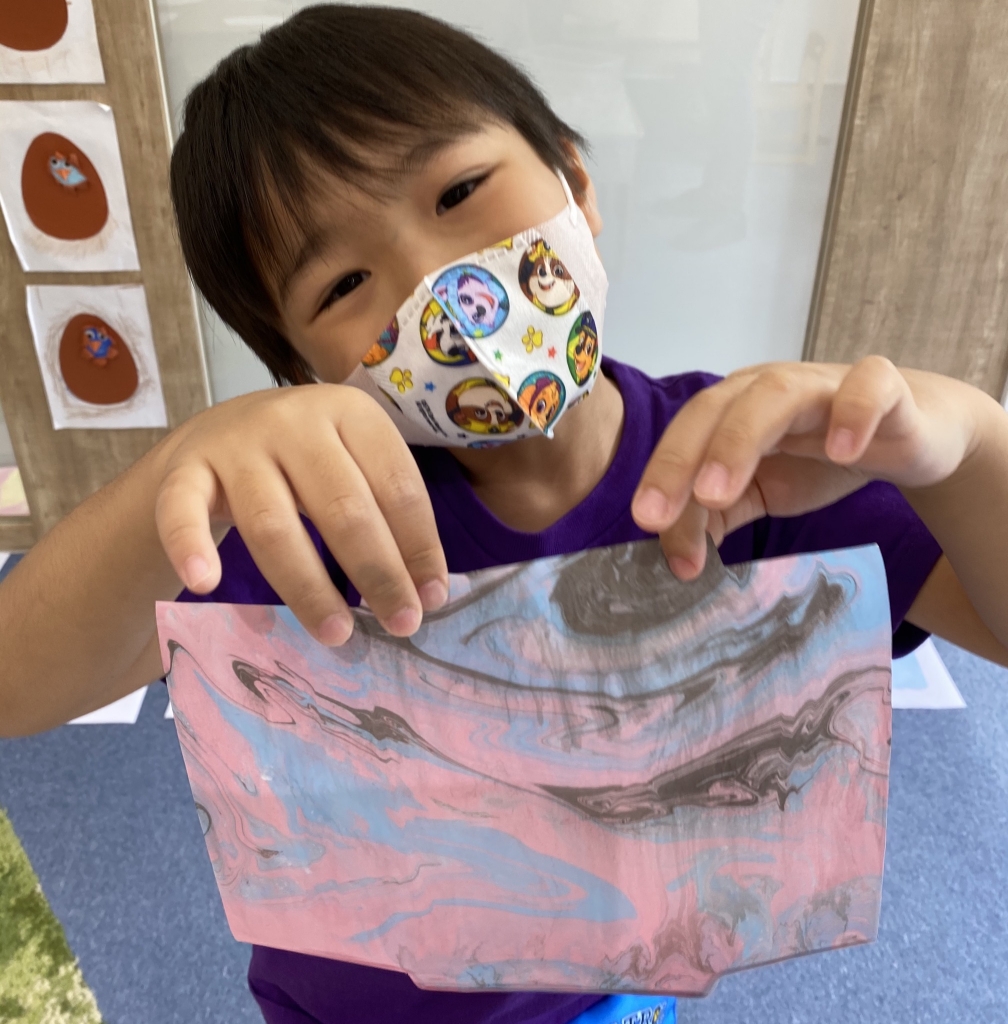 We all hope that everyone enjoys their long weekend. If you can please take time to visit your grandma or grandpa and tell them "Thank you for loving me".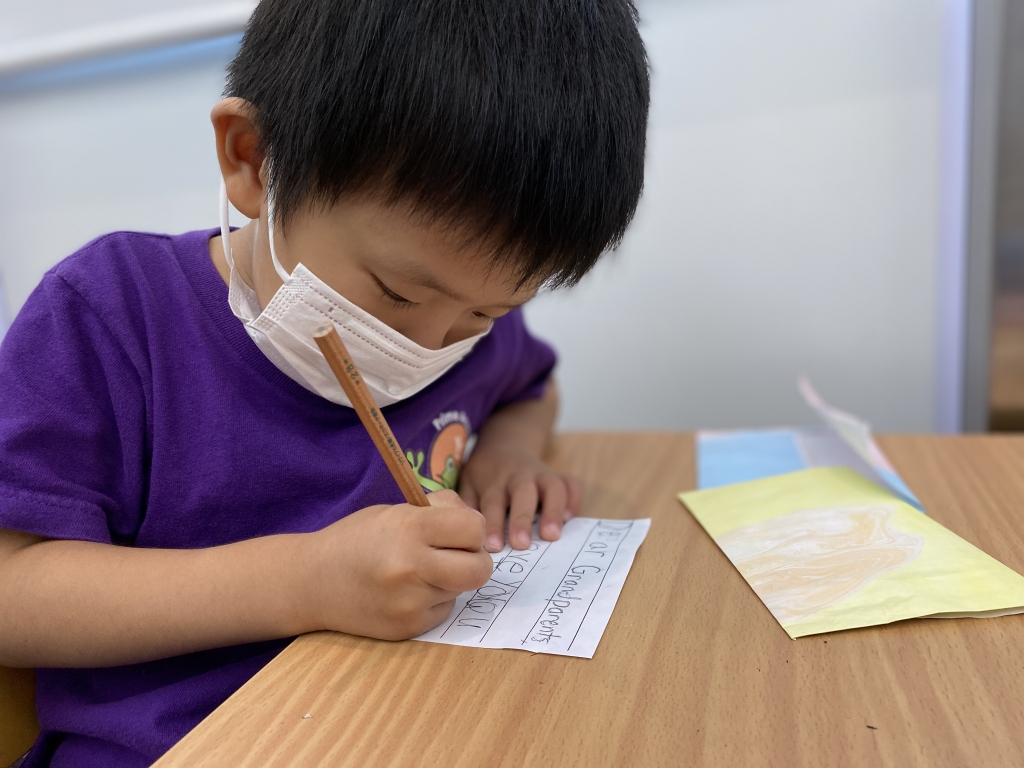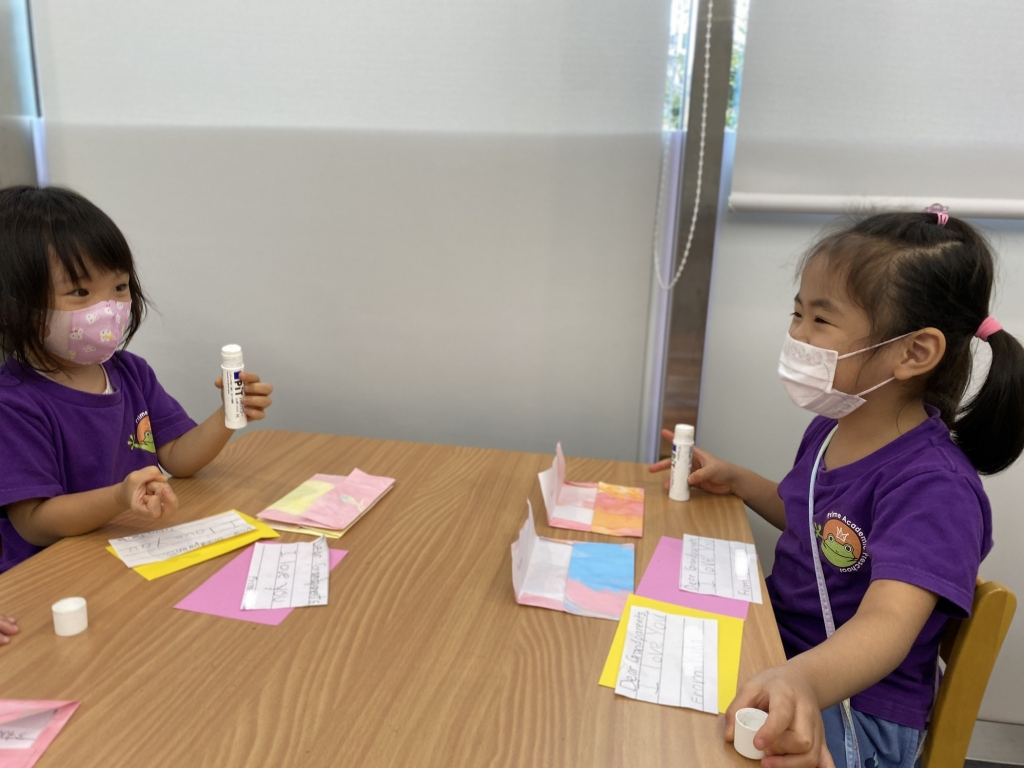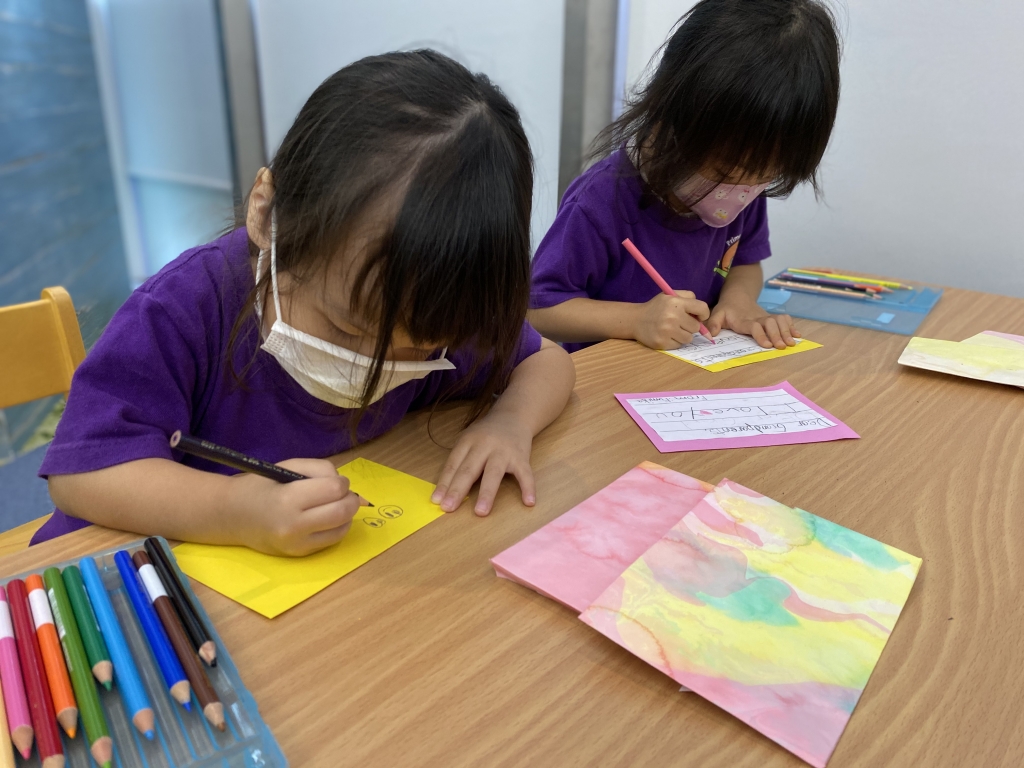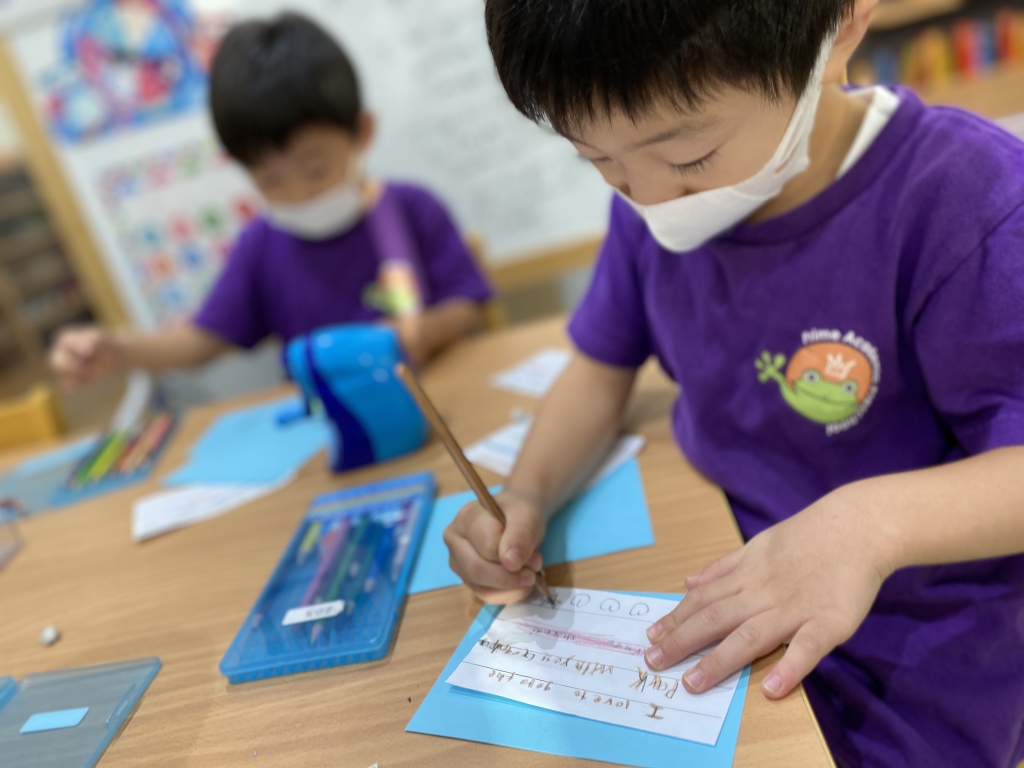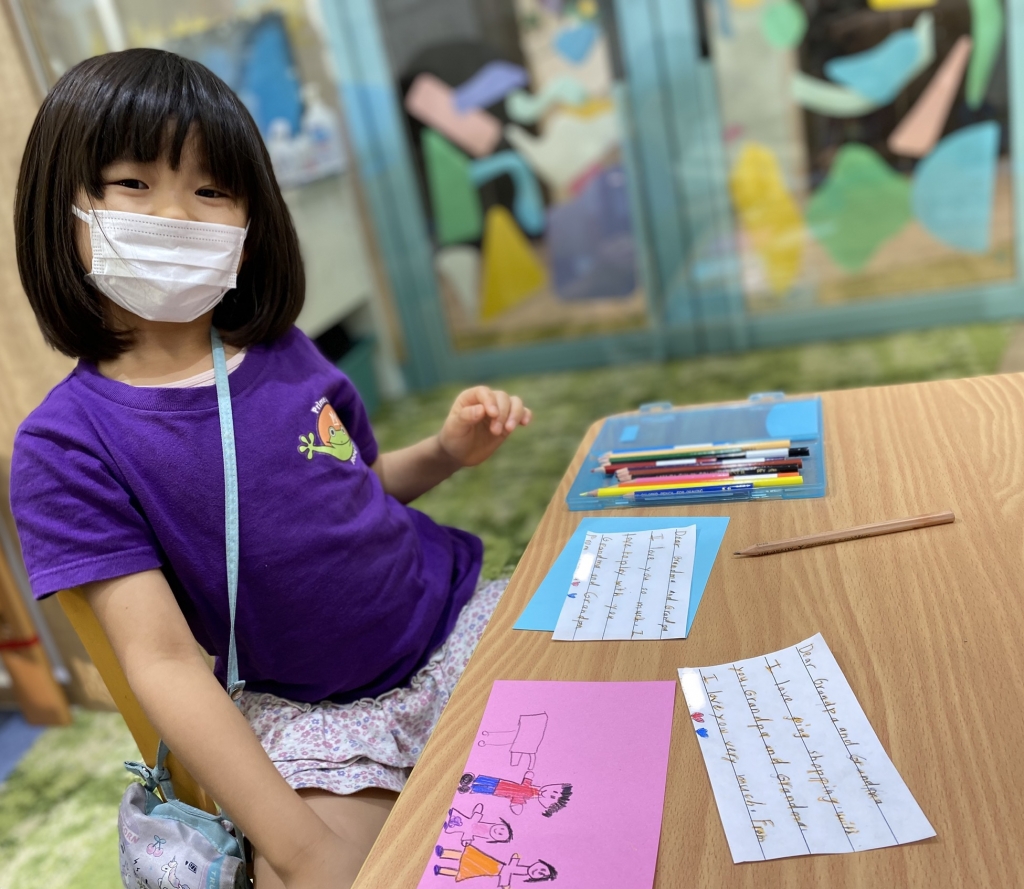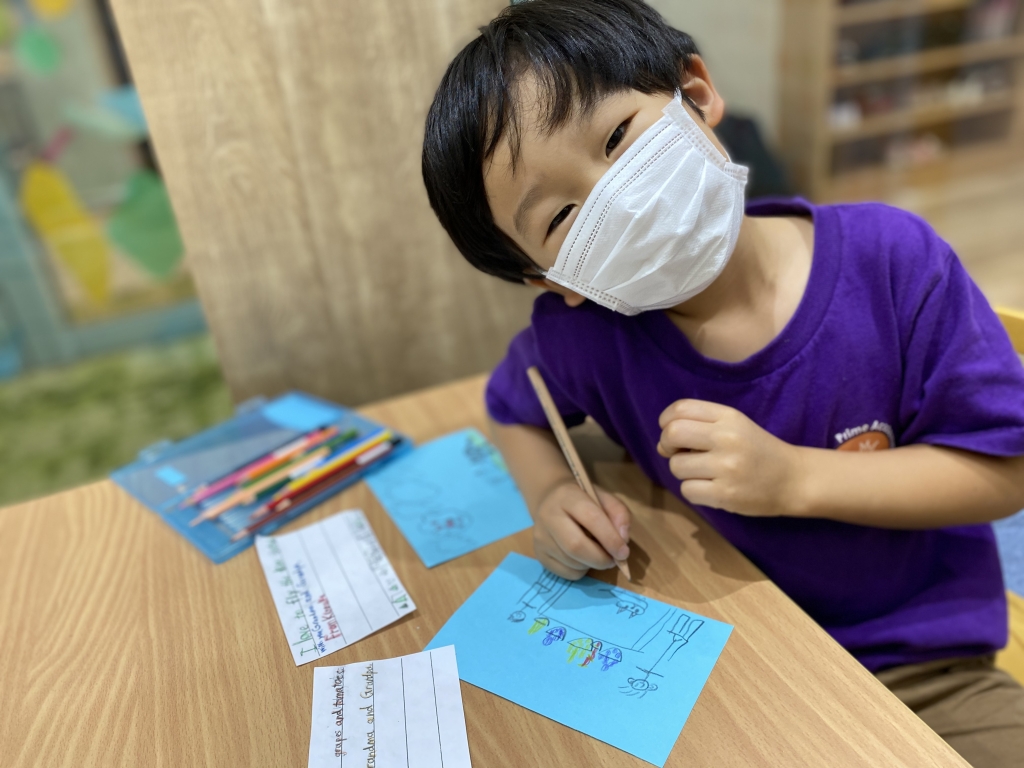 We will see everyone next Tuesday! Have a fun weekend.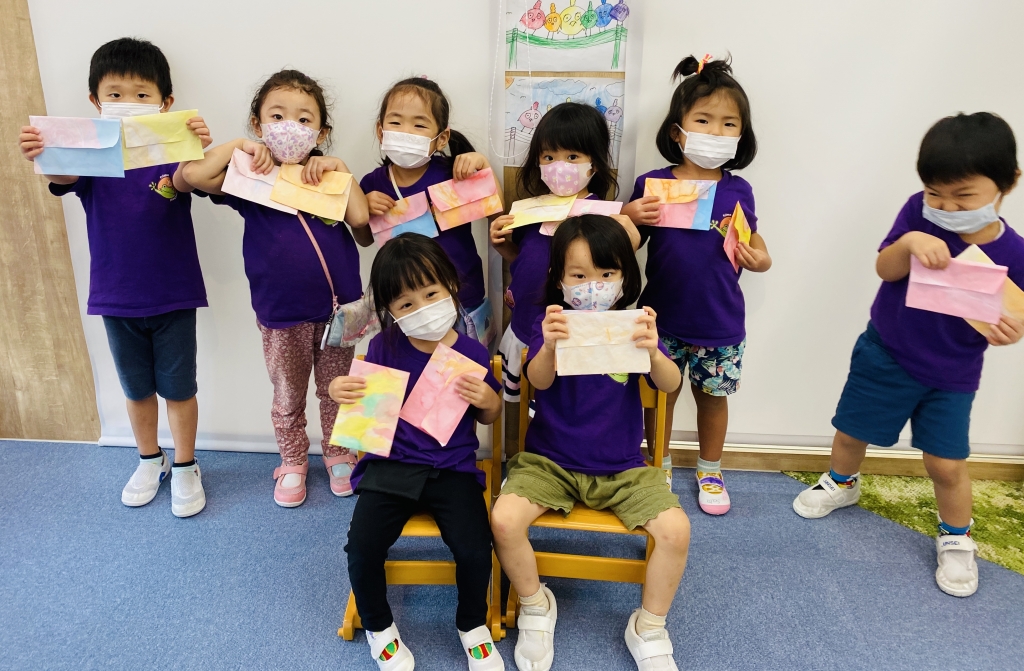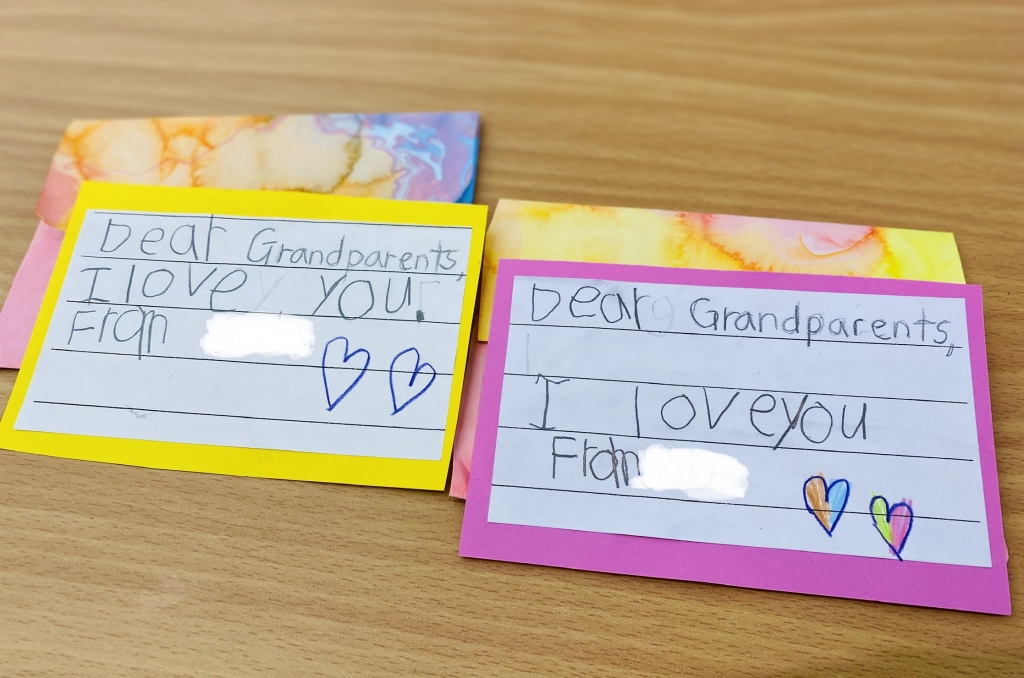 Prime Academic Preschool Gotanda
-Alex