Today at Prime Academic Preschool Gotanda our PAP students got to experience some of the fun of a Summer Festival!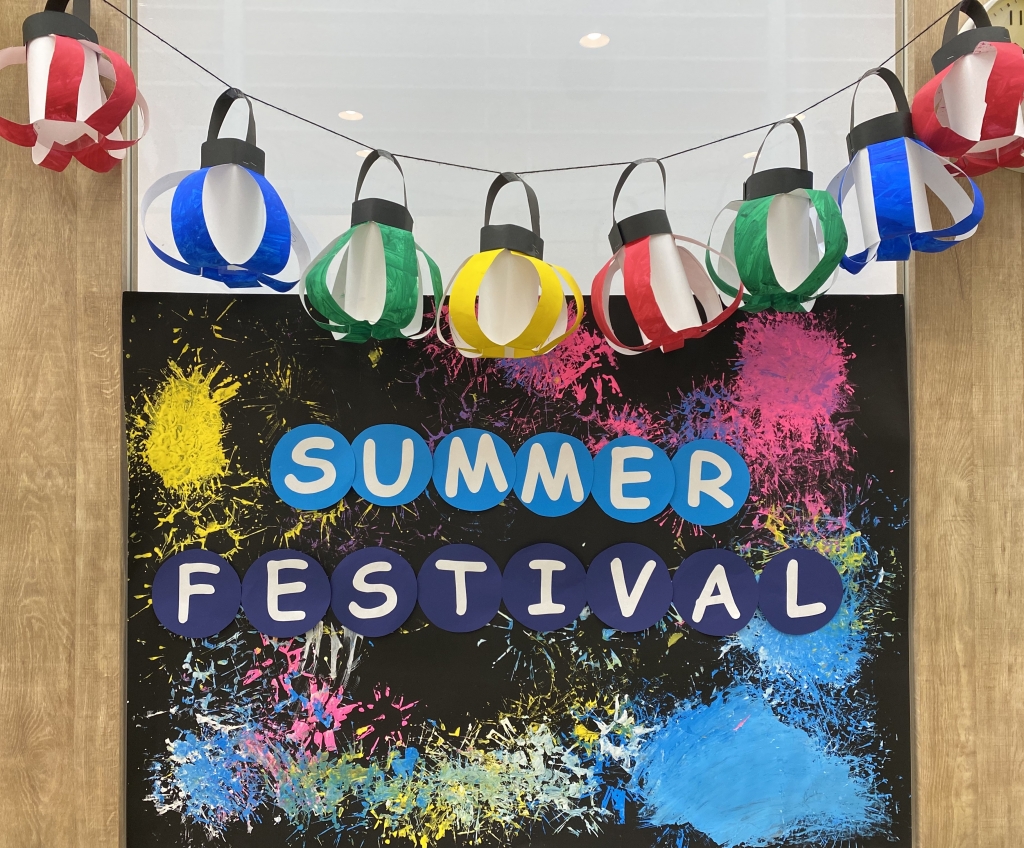 Everyone in our staff and our students were dressed for the big event. People wore their Hapis, Jinbeis and Yukatas to school today.
All our students looked so cute. Thank you to everyone for trying so hard and dressing up. You looked amazing.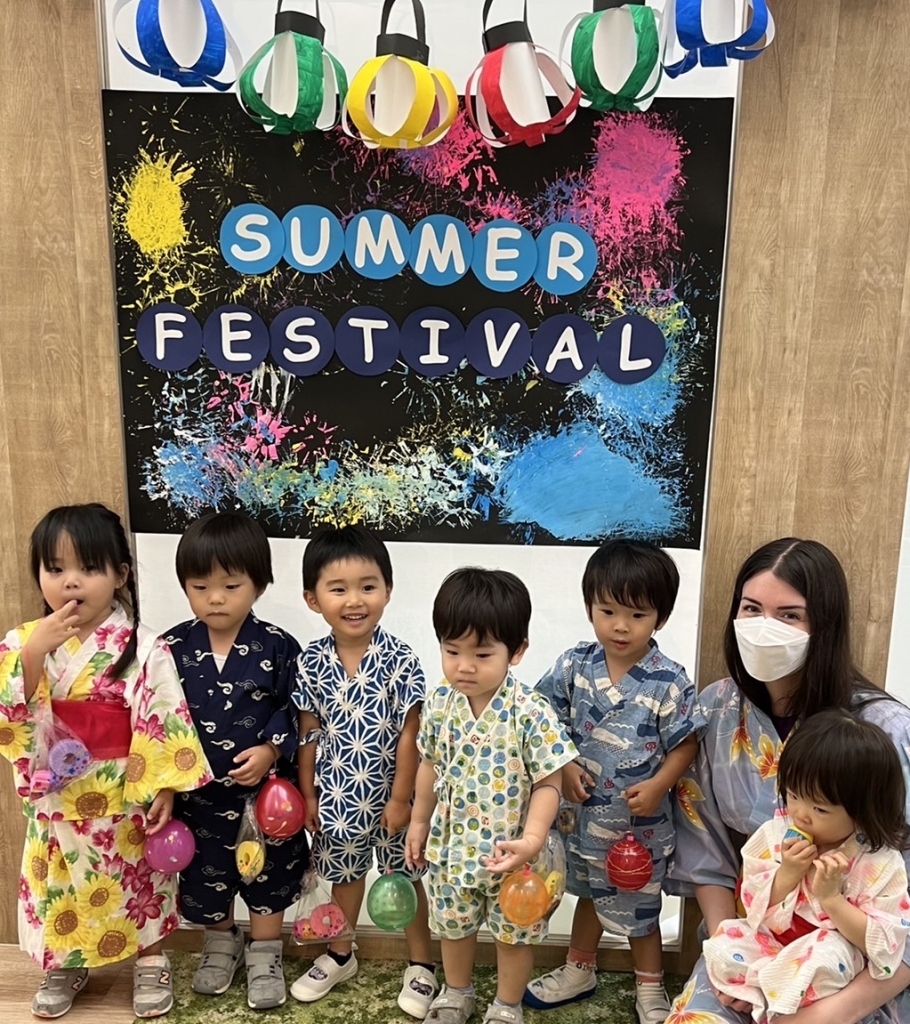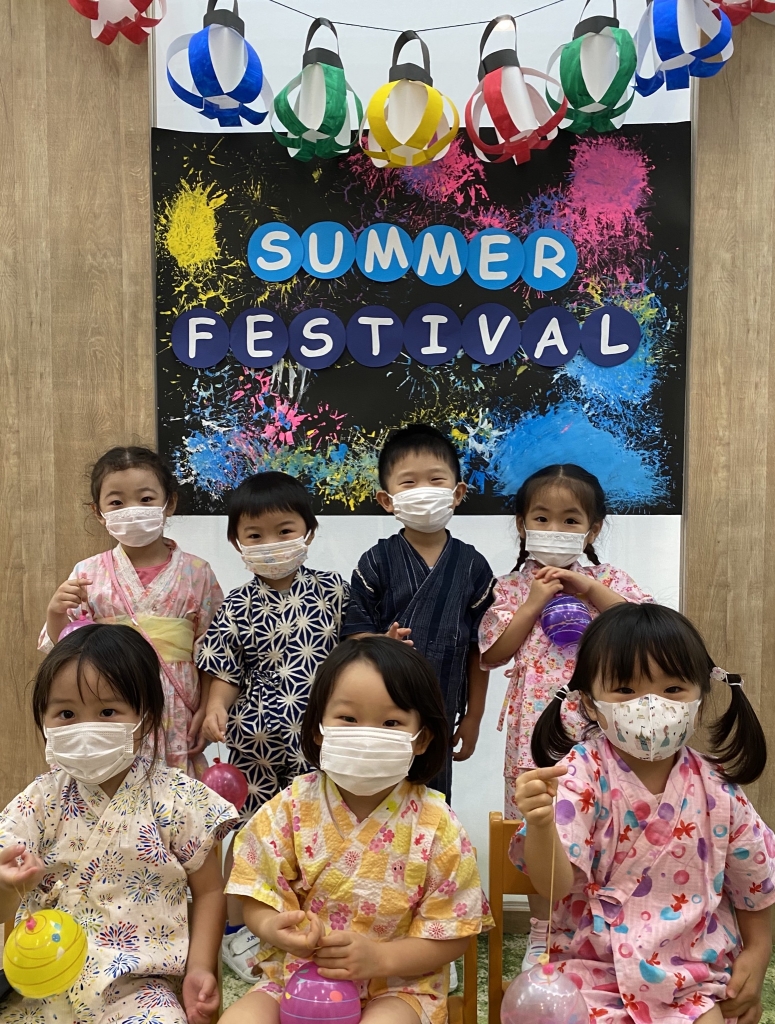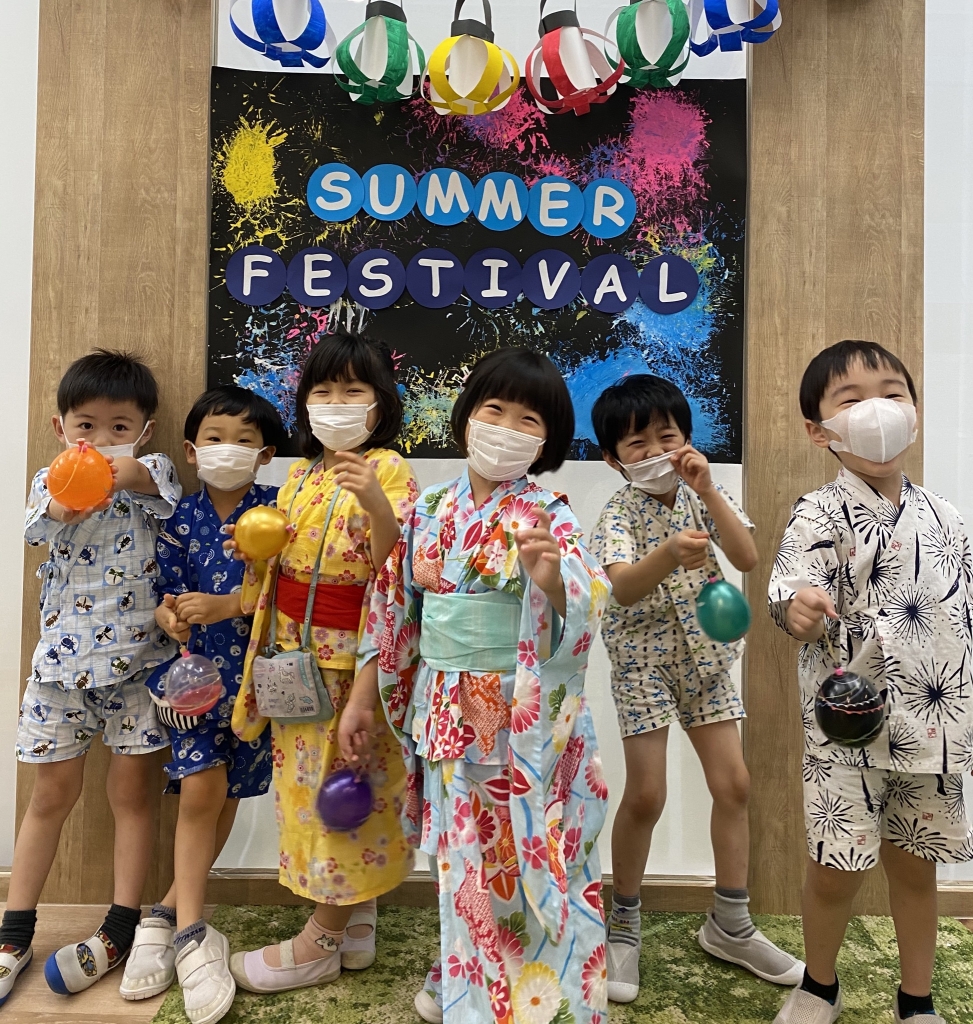 We played so many games and we even did some crafts. In the morning we played ring and ball toss, Yo-yo fishing and ball scooping.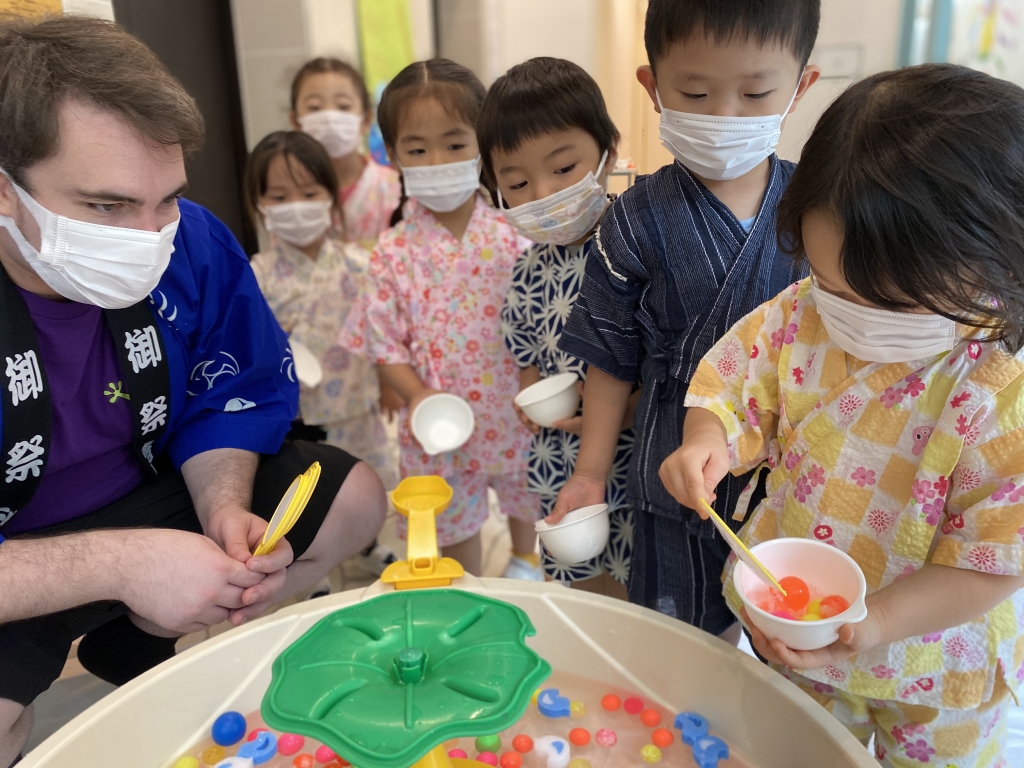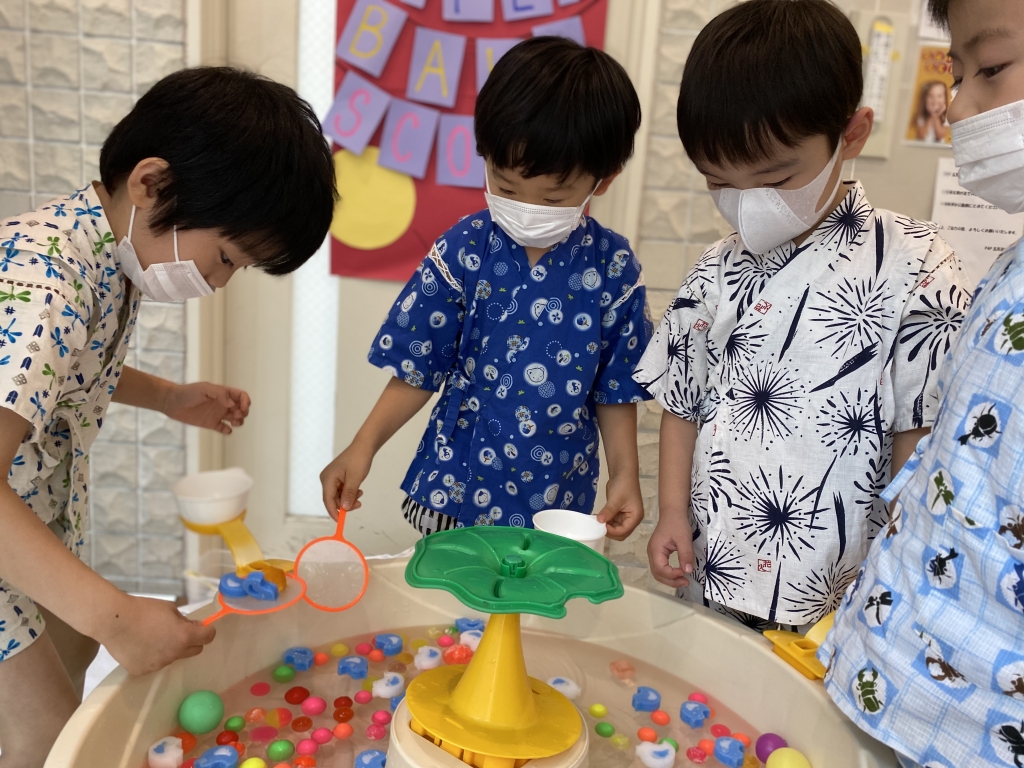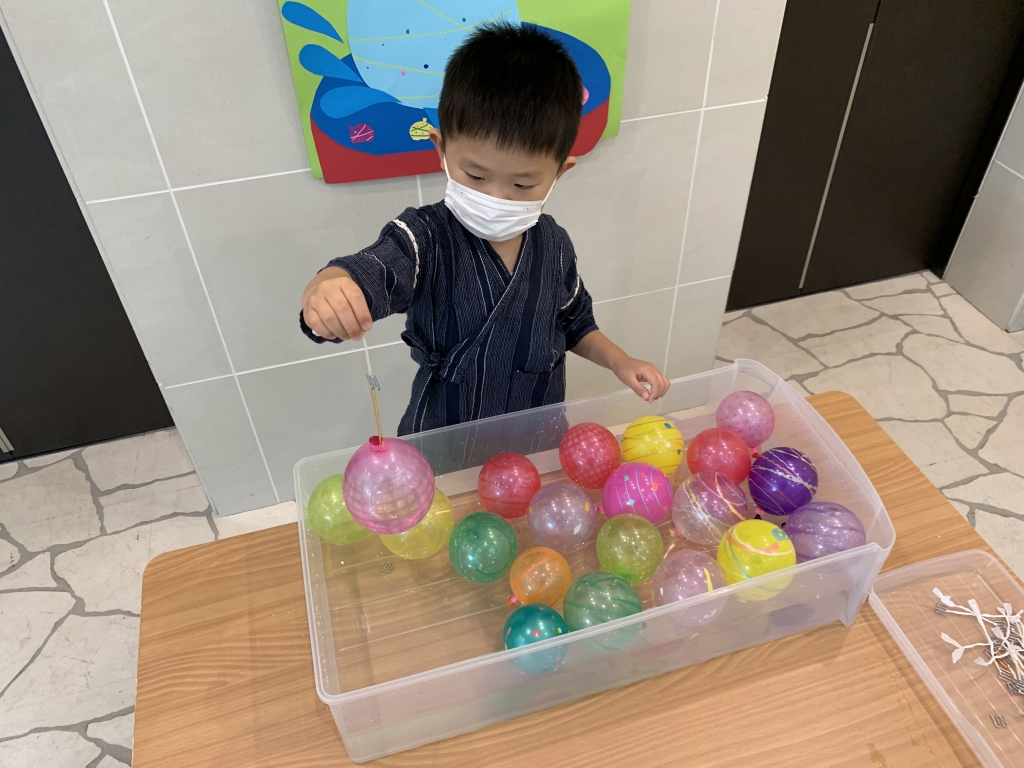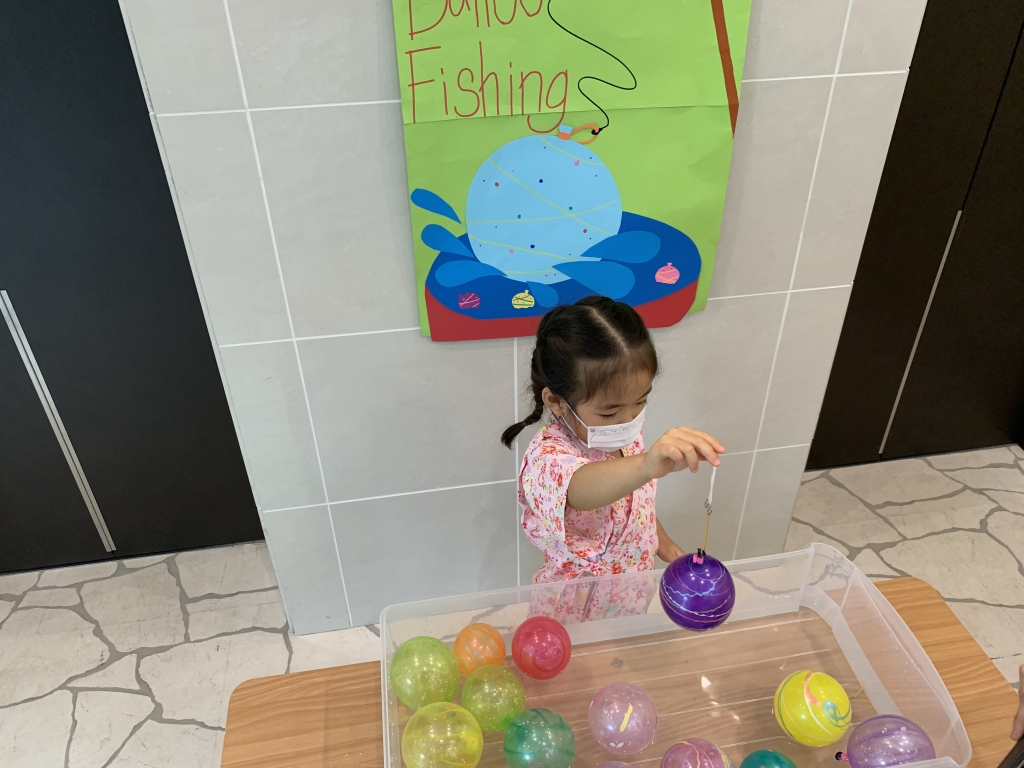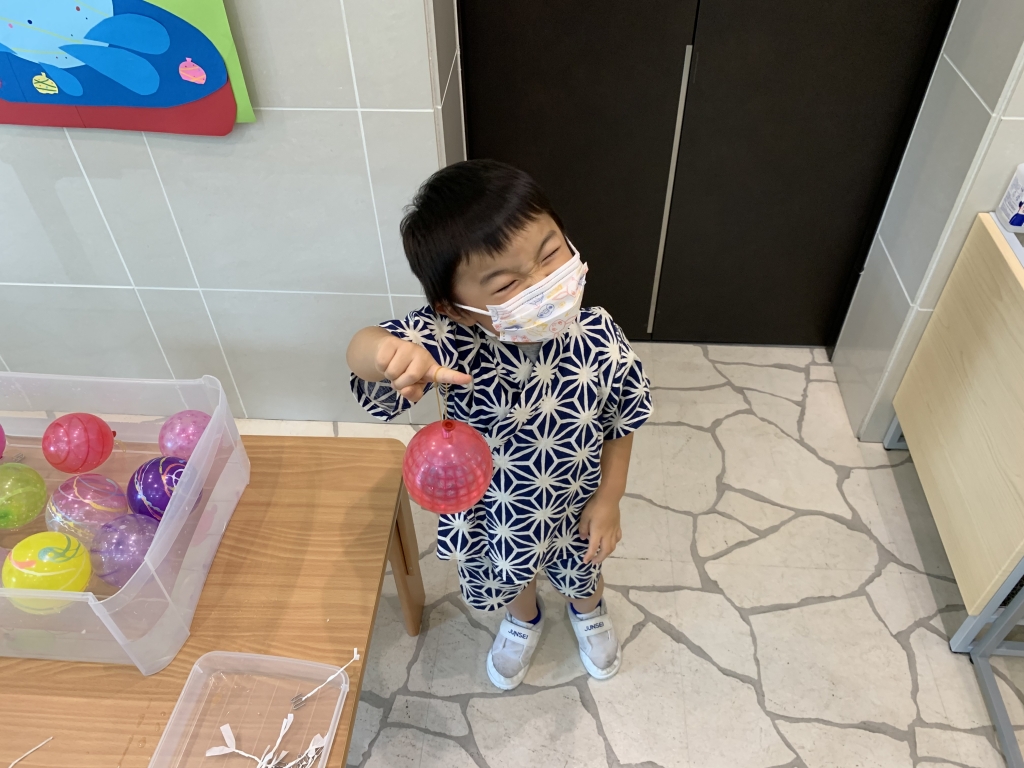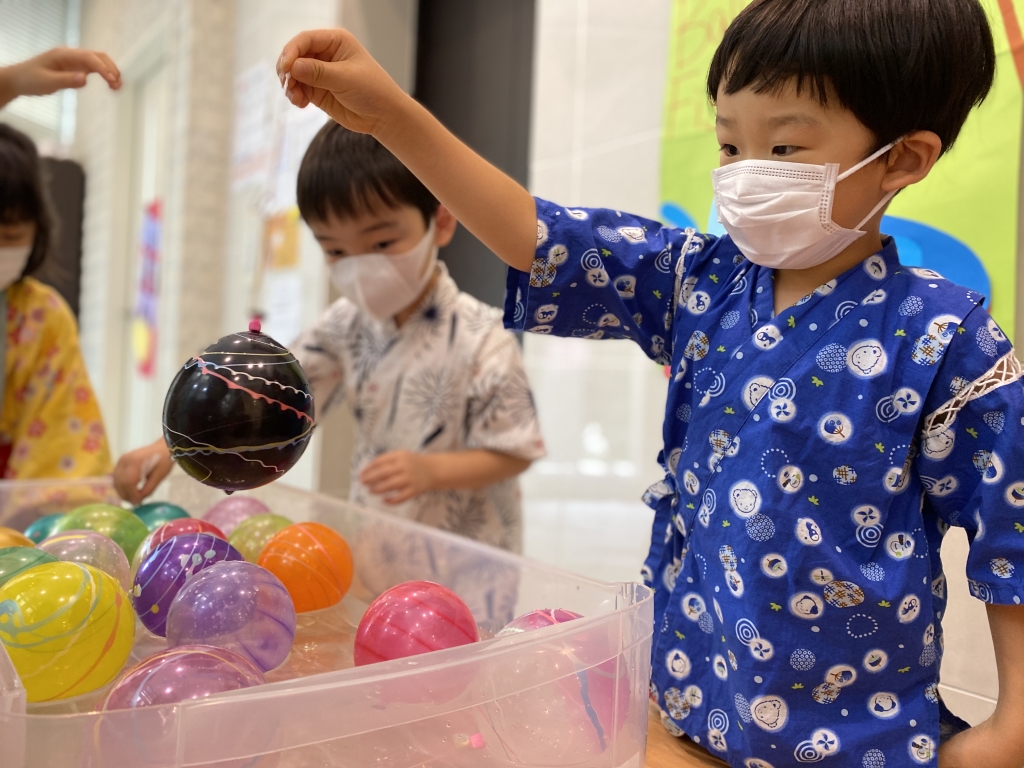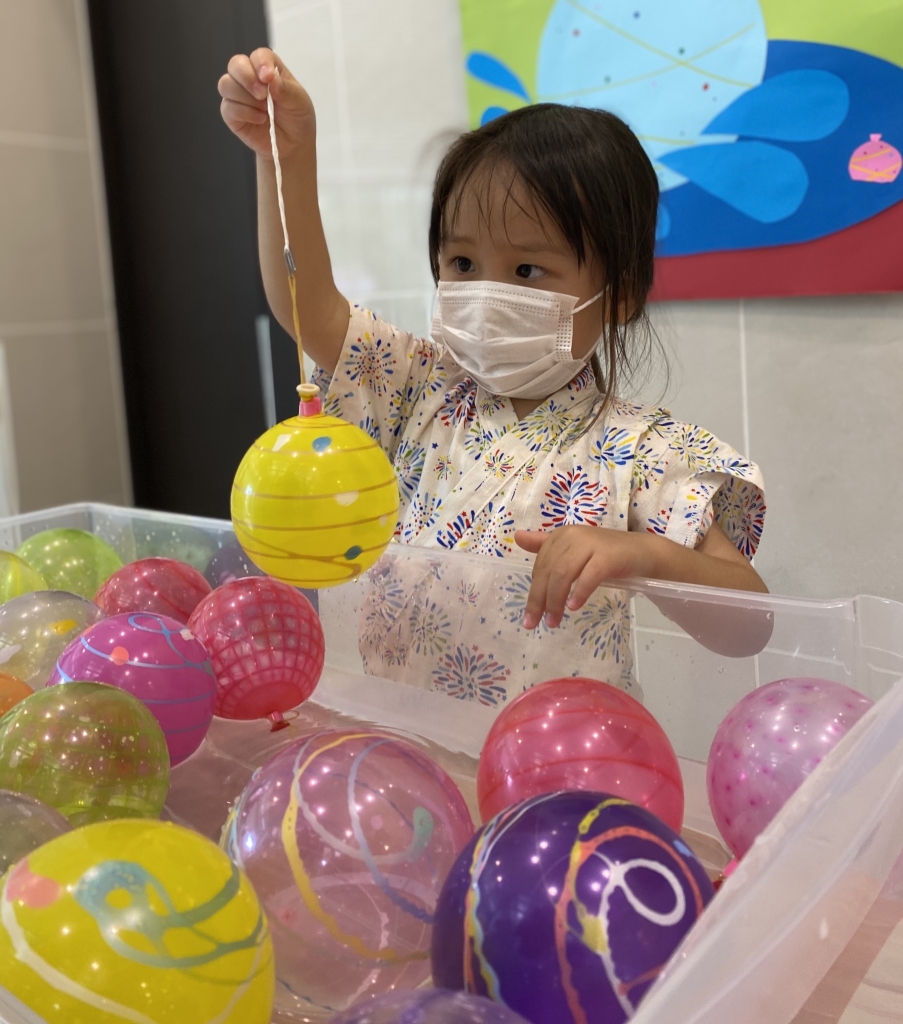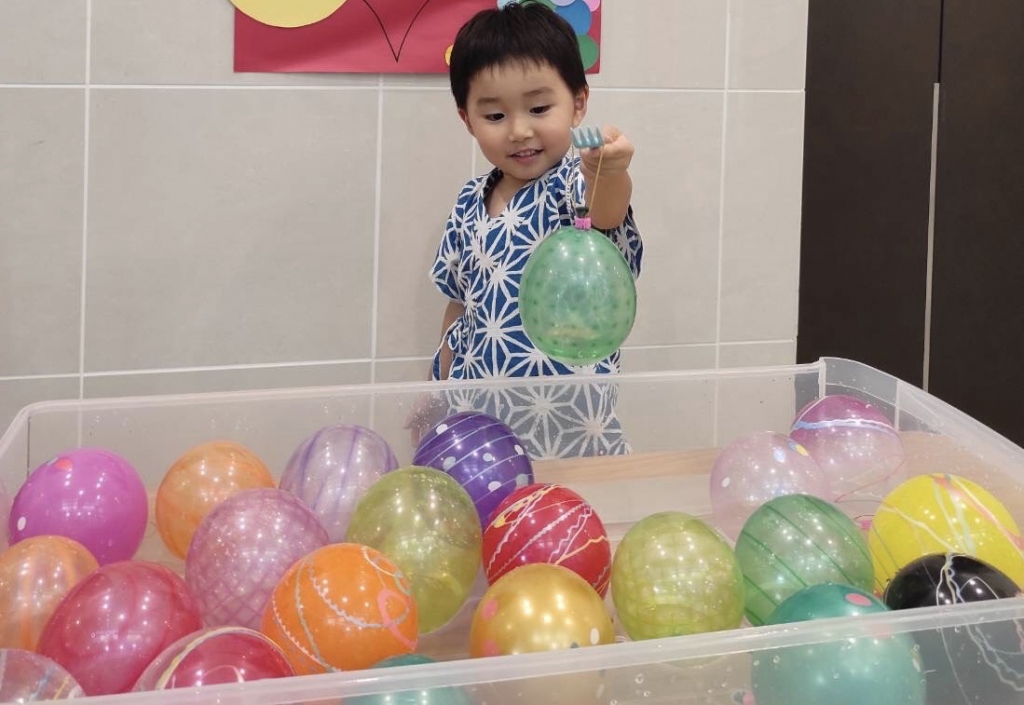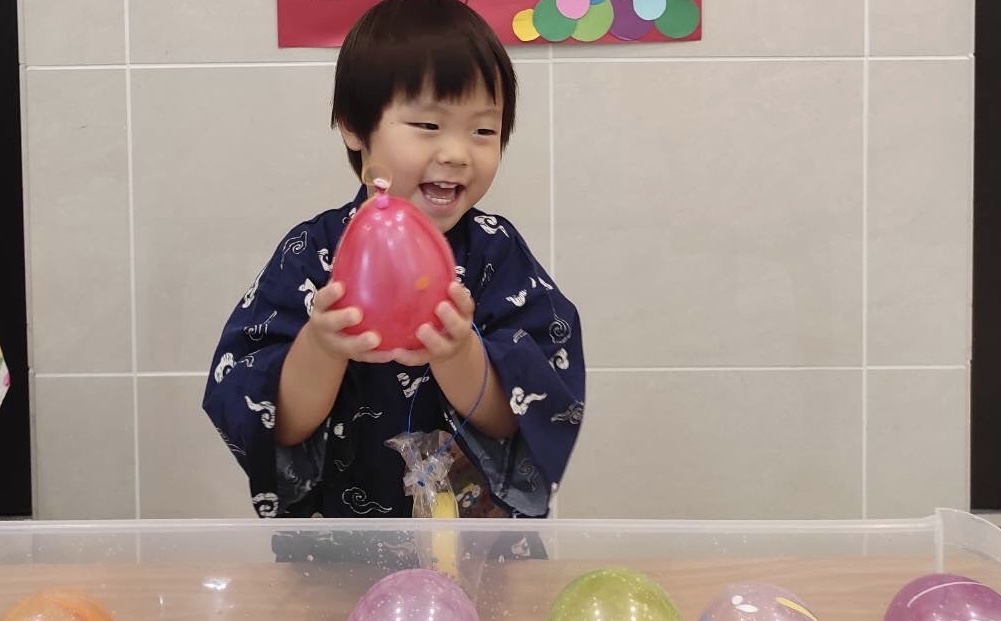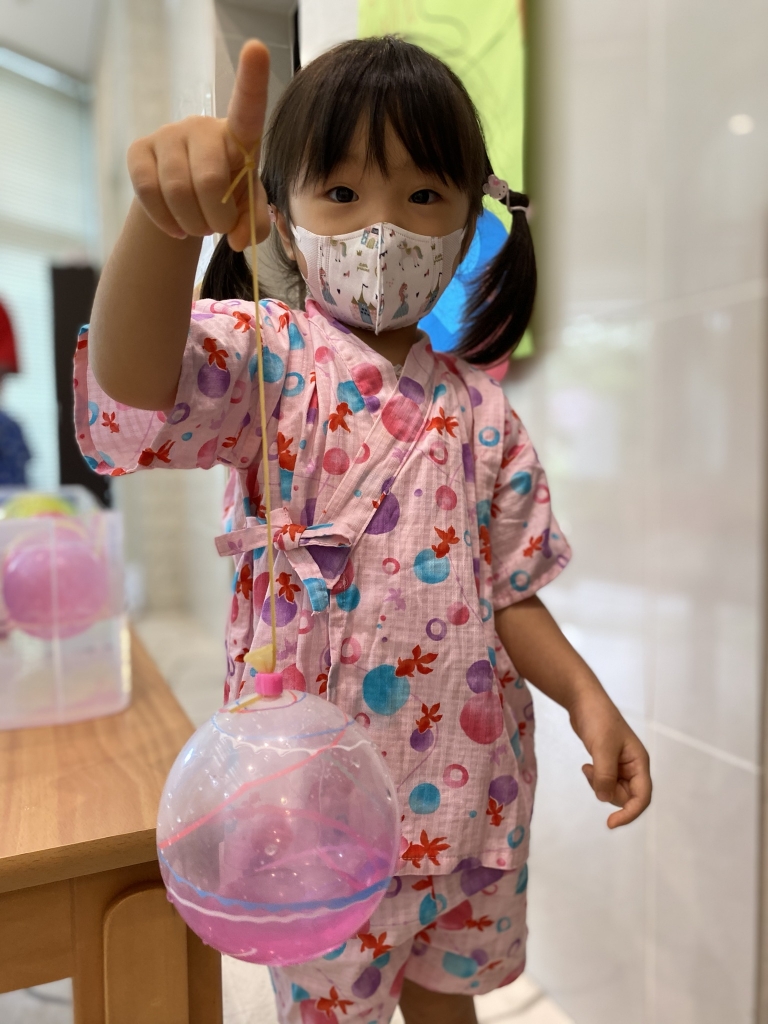 The students had so much fun trying to get a high score in the throwing games.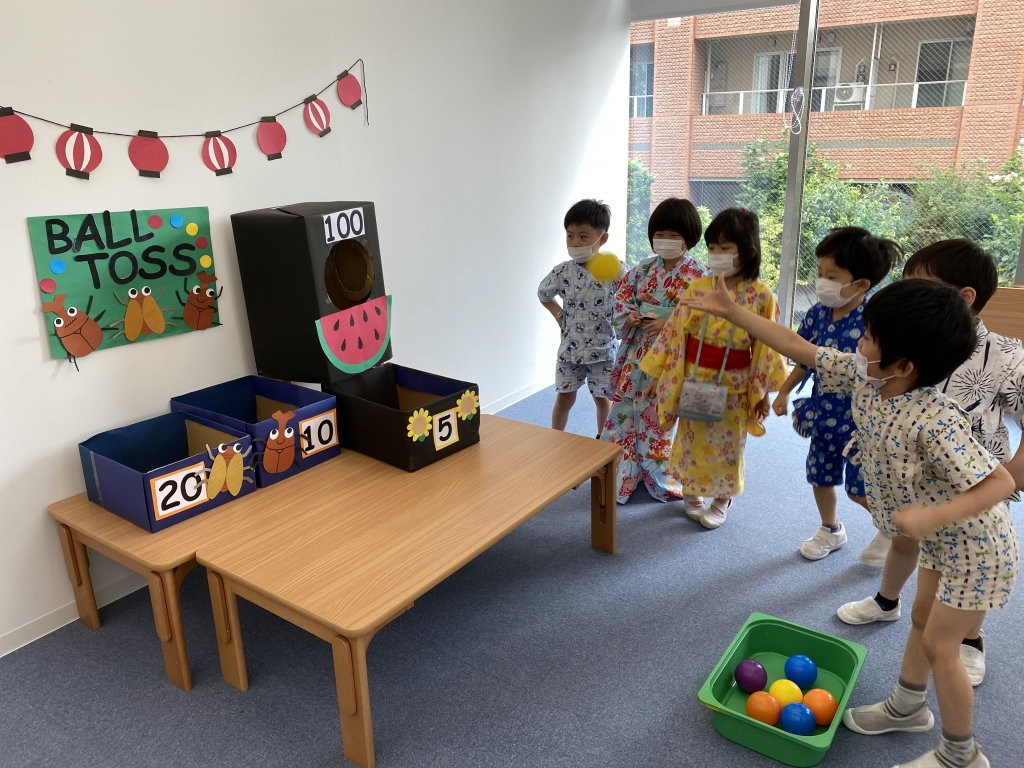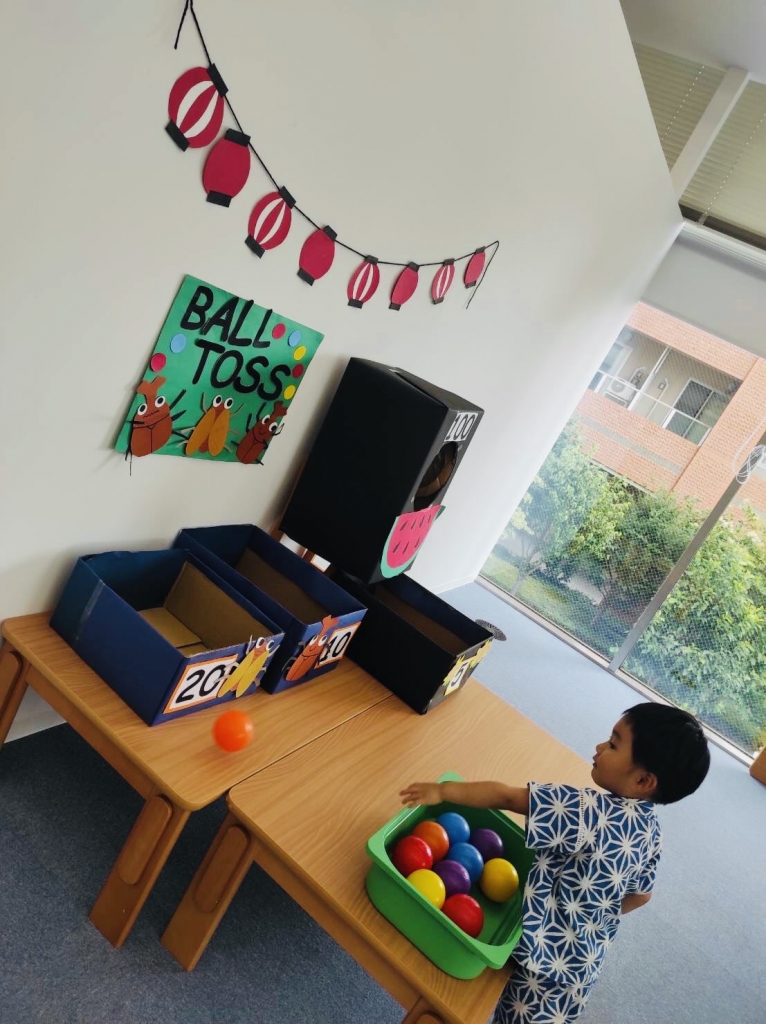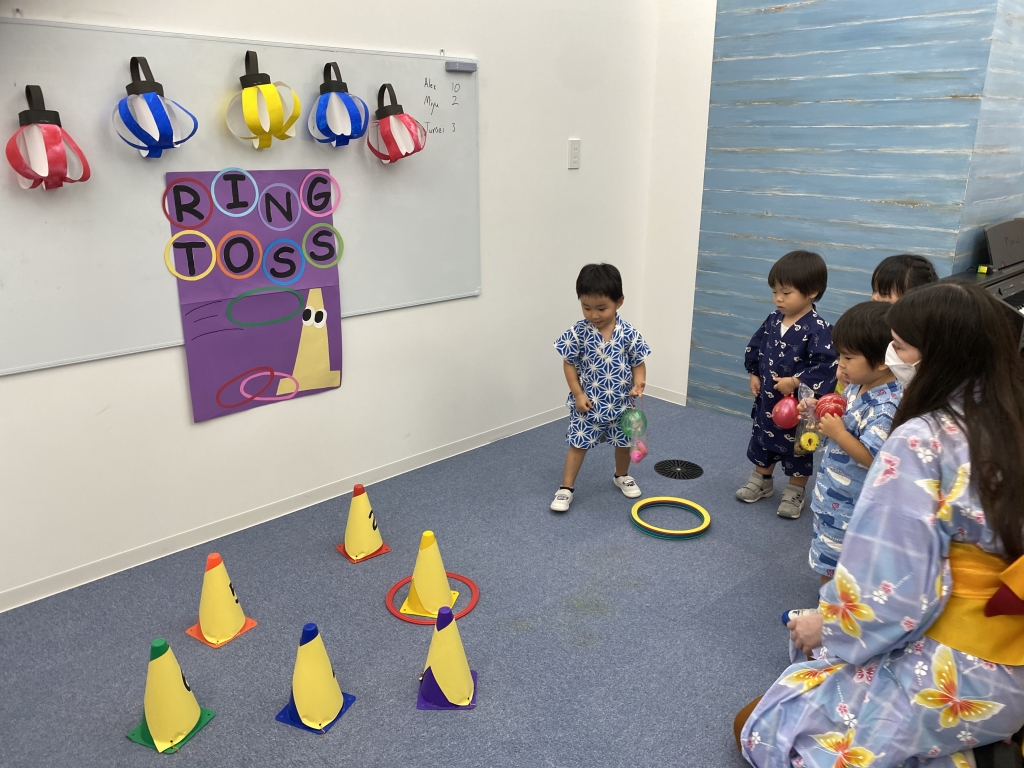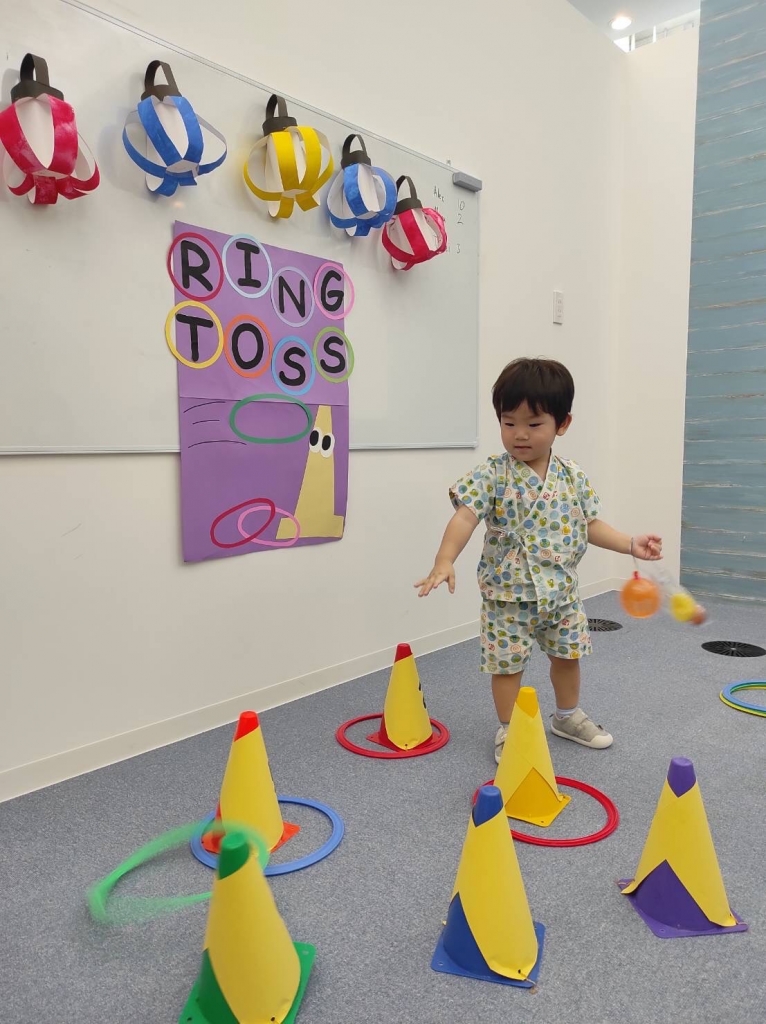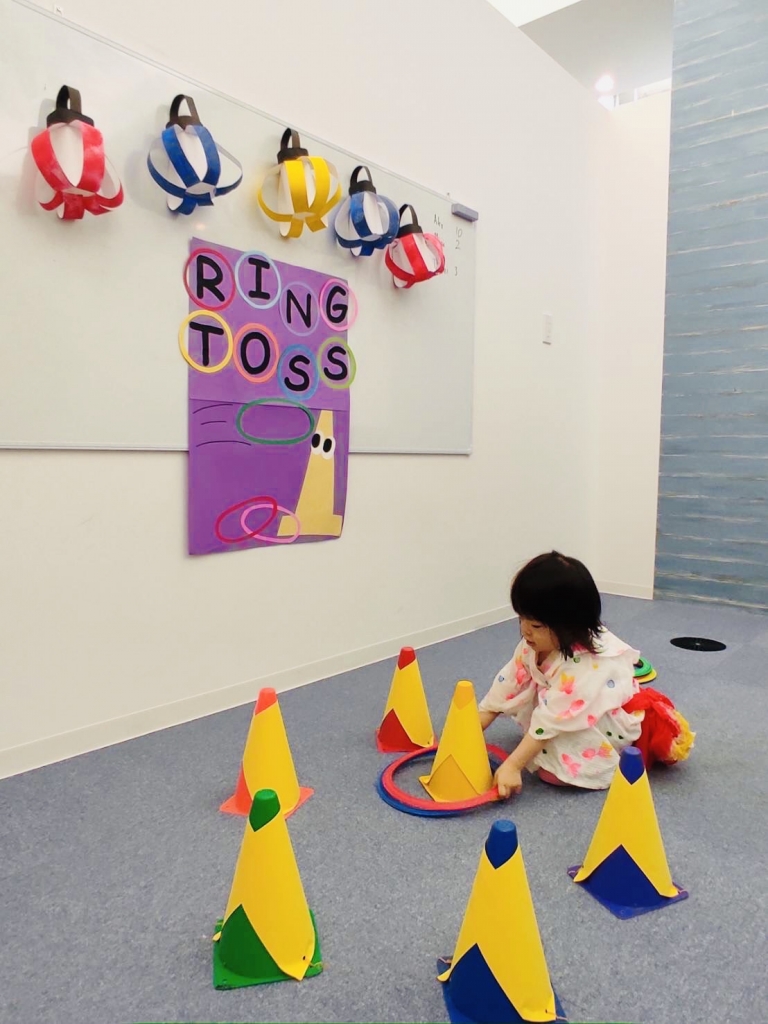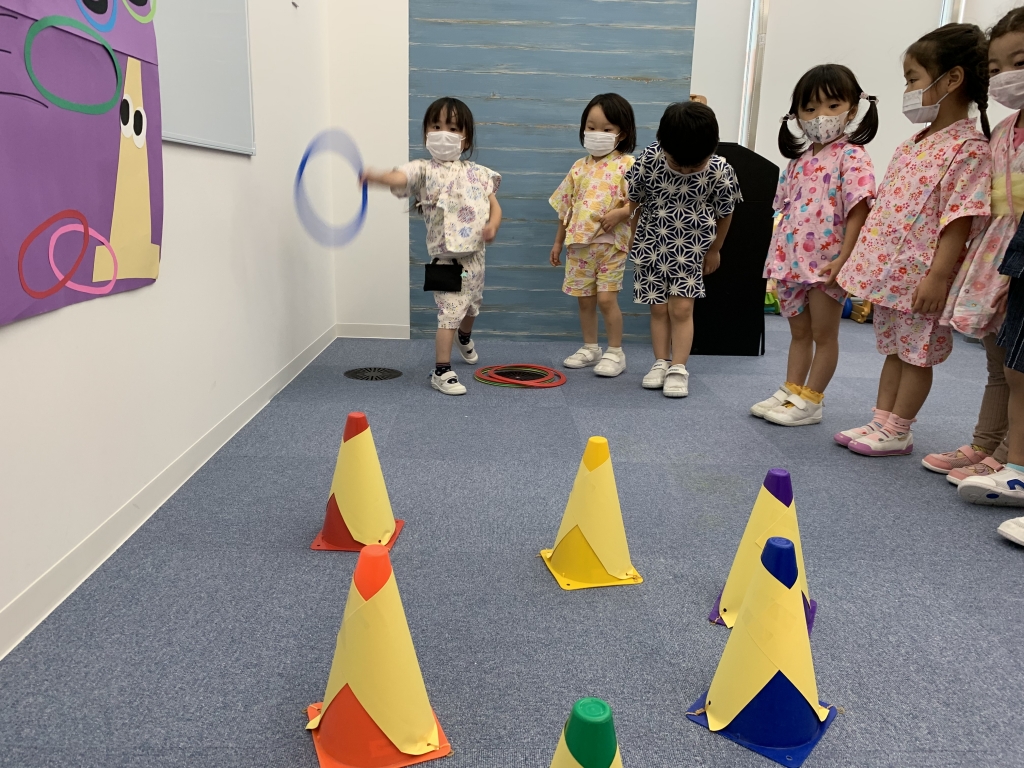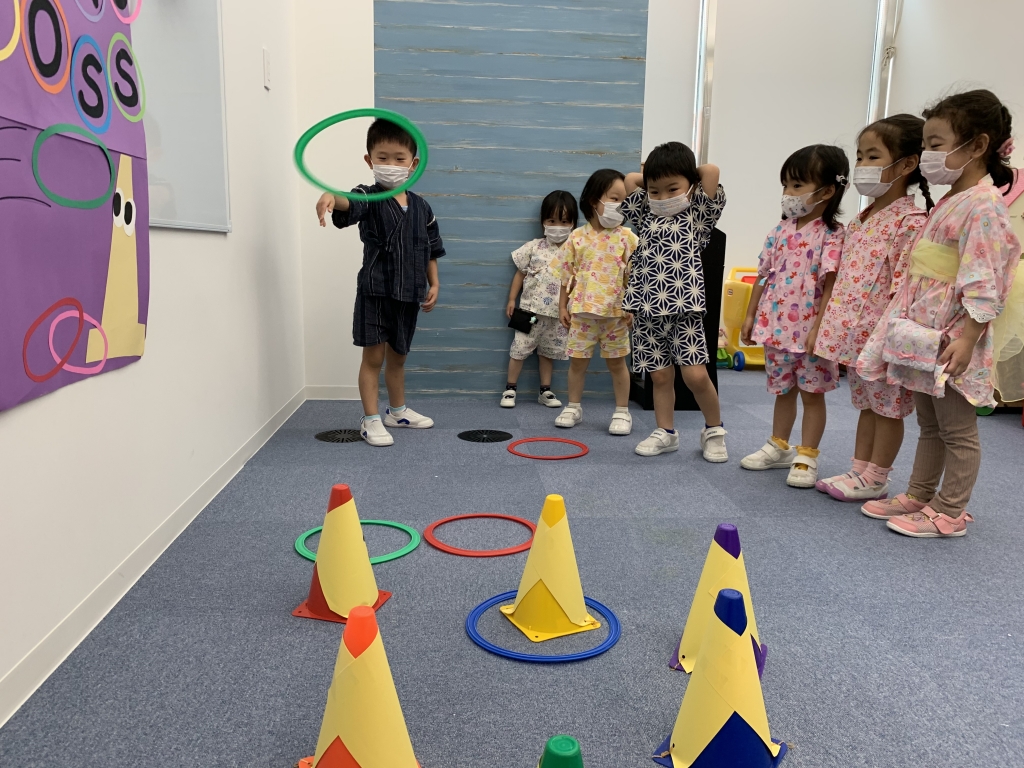 In the afternoon we went on to make some fun crafts. We made a watermelon with construction paper and glued it onto a fan.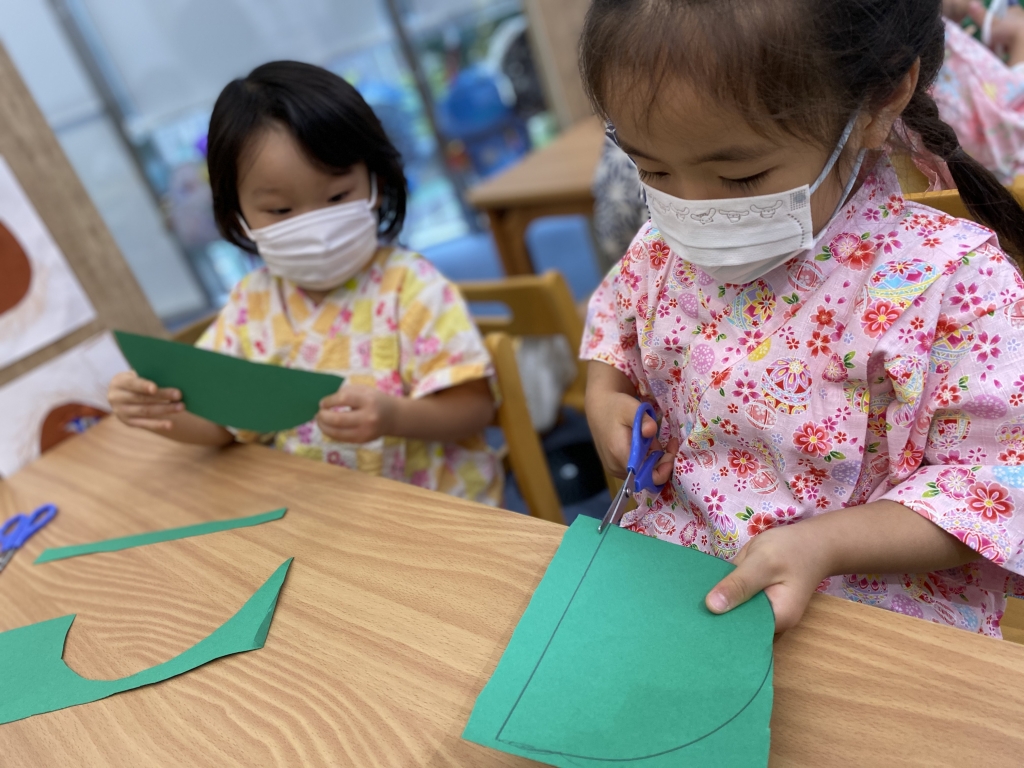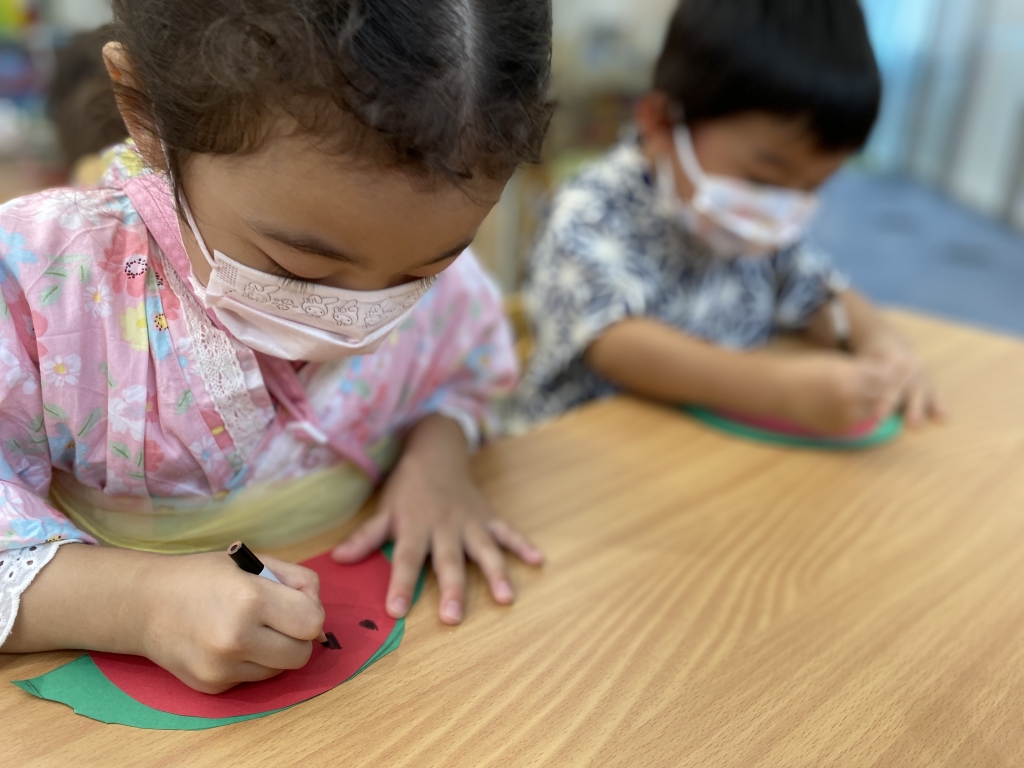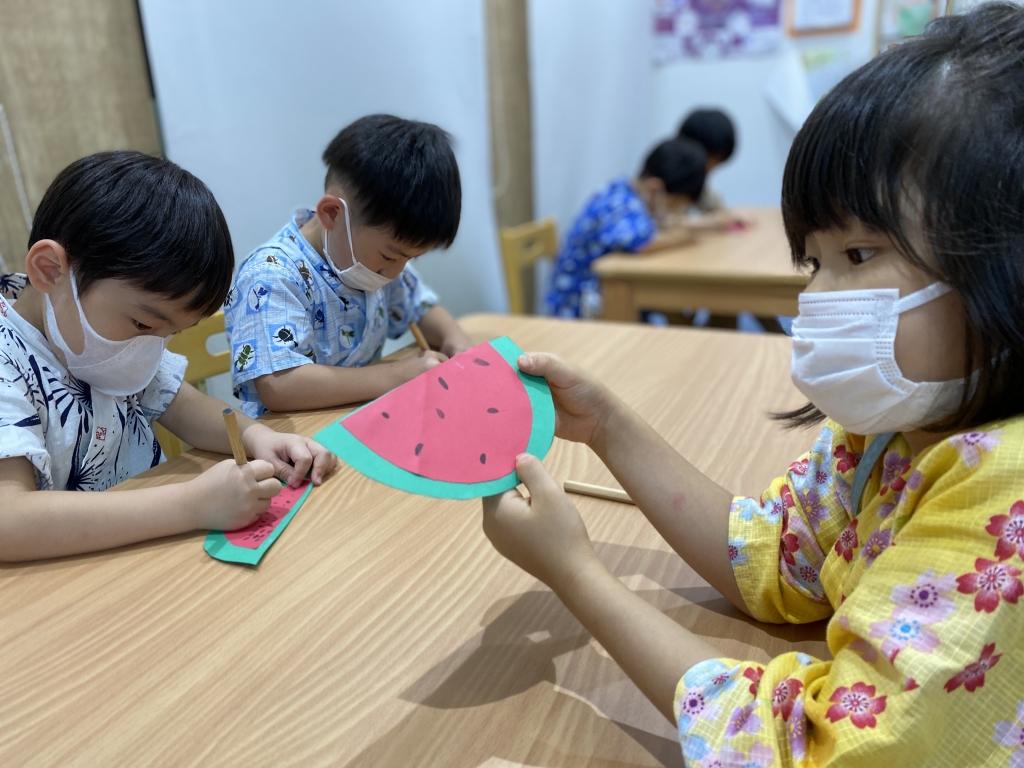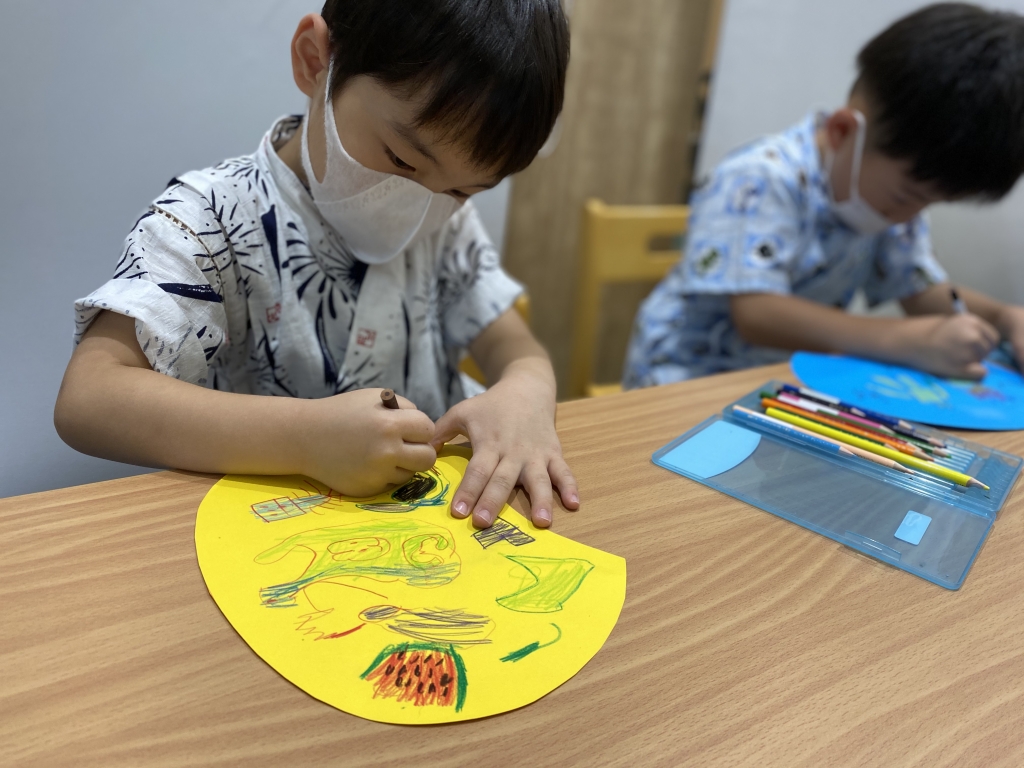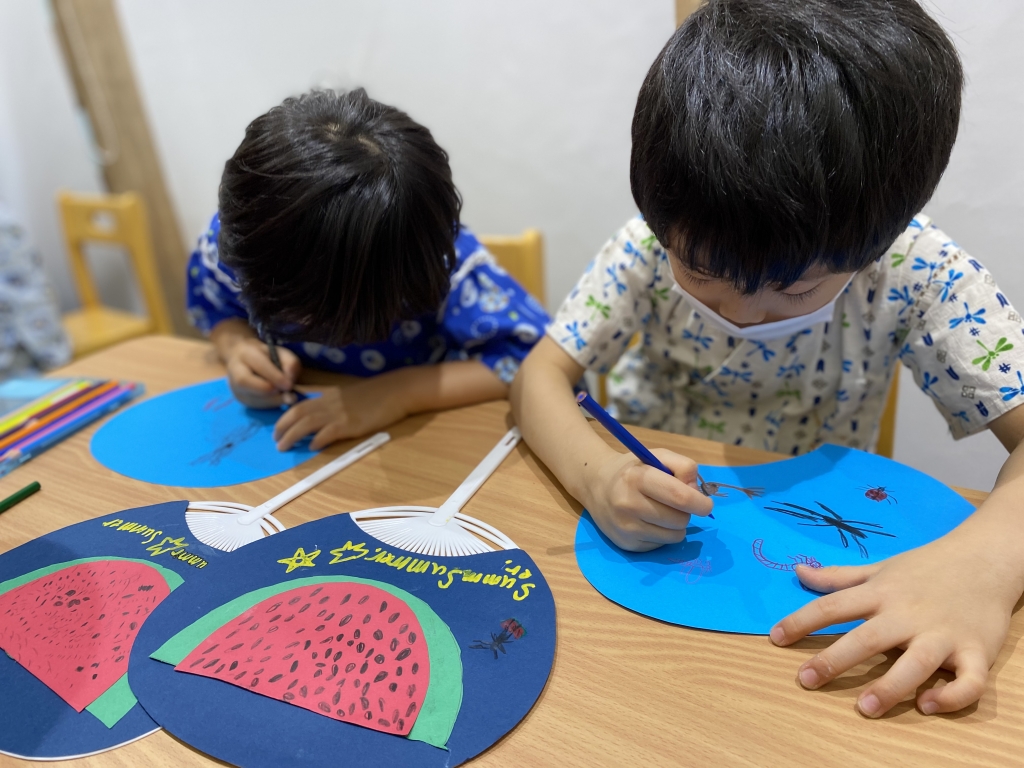 The students were happy to have their own fan.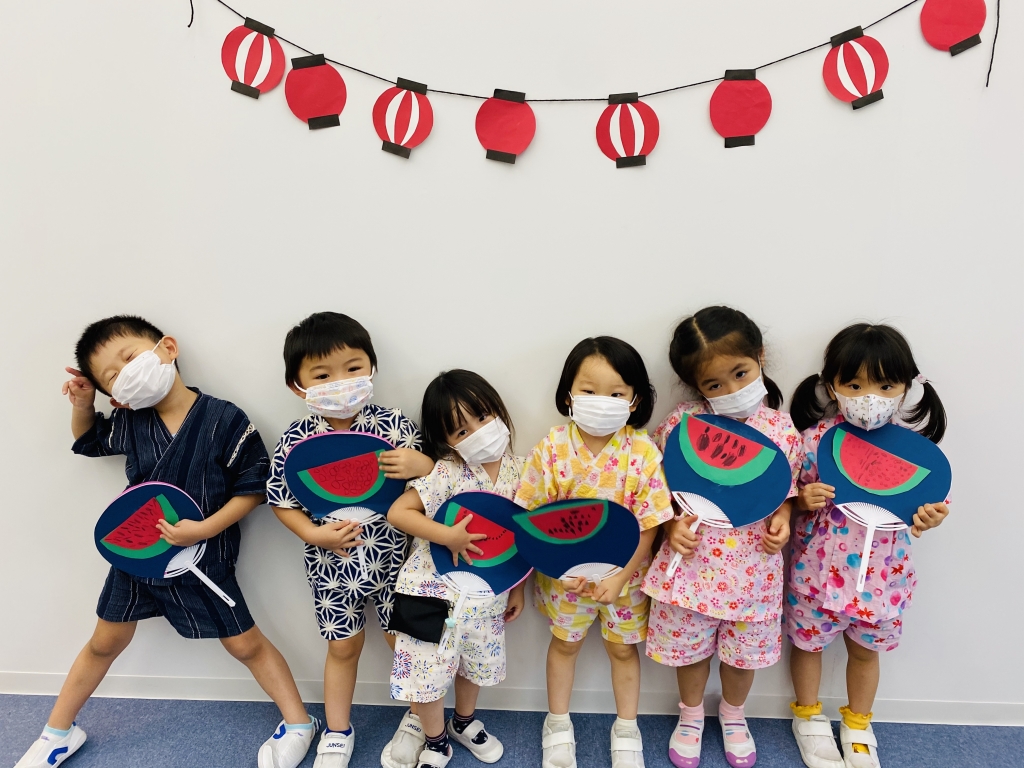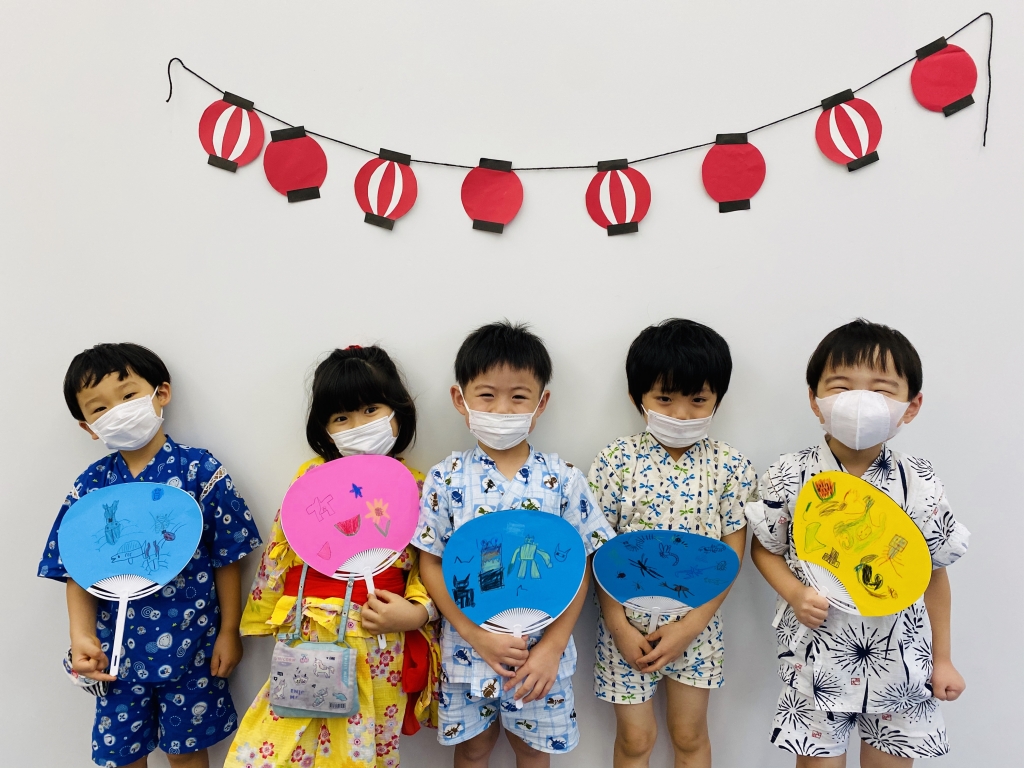 What a great day!
Everyone had a fulfilling day today.
Prime Academic Preschool Gotanda
– Alex and Saki